CPRT Expert Dialogue: Navigating Democracy Flashpoints: How Business Leaders & Boards Can Reduce Risk & Strengthen Civic Trust by Preparing for a Principled Response
September 21 @ 12:00 pm

-

1:15 pm

EDT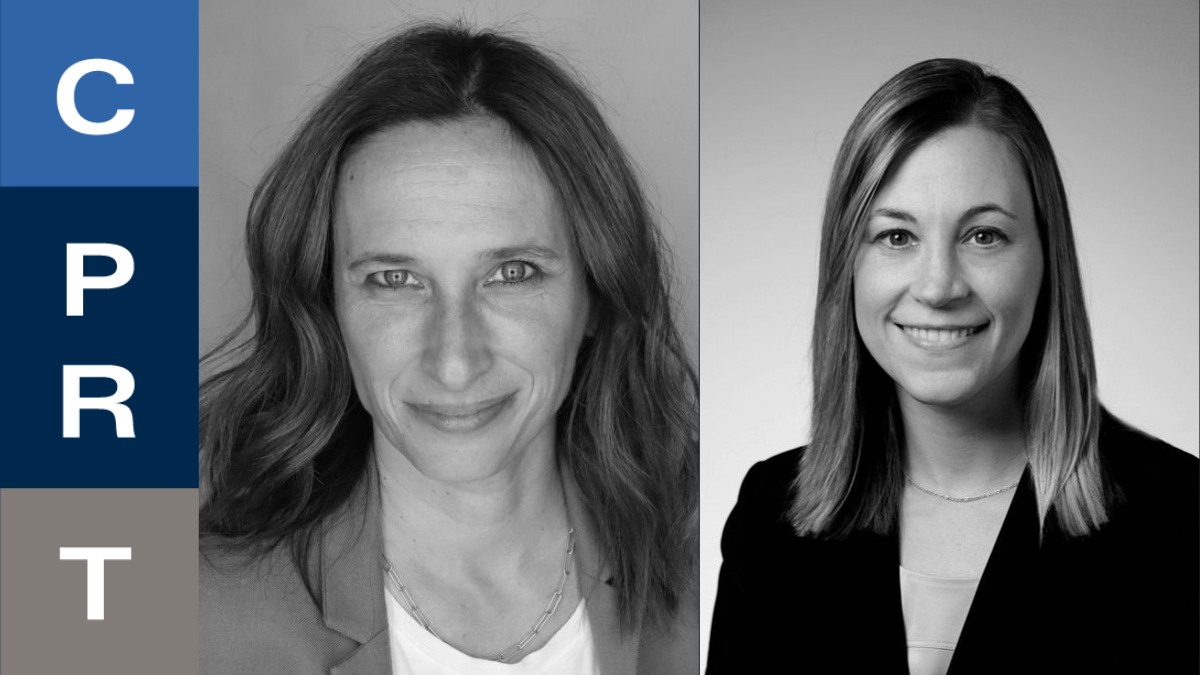 An Expert Dialogue with Daniella Ballou-Aares and Lauren Caplan of the Leadership Now Project
With the 2024 campaigning underway and distrust of American civic institutions at an all-time high, business leaders and boards can expect to confront multiple "democracy flashpoints" in the coming months. What scenarios should they be preparing for? Where might they need to take a stand, change course or be ready to defend their actions under fire? What can they do to prepare now?
Please join us for our next interactive dialogue with two leaders at the forefront of recent work on business and democracy, where we will explore:
What are the most likely "democracy flashpoints" in the coming 6-9 months, and how might they affect business leaders and boards? What difficult decisions might leaders be forced to confront?
What can business leaders and boards do now to prepare? How can the Erb Principles and new tools from the Leadership Now Project and others enable a non-partisan, principled response?
Could establishing new norms for corporate political responsibility help strengthen trust in civic institutions? What would it take for such an effort to be effective?
Daniella Ballou-Aares is the Founder and CEO of the Leadership Now Project, a national membership organization of business and thought leaders committed to fixing American democracy. Ballou-Aares is a member of the Council on Foreign Relations and has been featured in the Harvard Business Review, The New York Times, Fast Company, POLITICO, and the World Economic Forum. Lauren Caplan is the Managing Director & Head of Democracy-Aligned Investing at the Leadership Now Project, focusing on responsible investing and the intersection of corporate social responsibility and capital markets. Caplan has worked on cross-sector solutions to the most pressing challenges for the past 20 years, including a recent role as Associate General Counsel in the Yale Investments Office.
The Corporate Political Responsibility Taskforce (CPRT) Expert Dialogues are in-depth, recorded conversations with academic experts, stakeholder advocates, and business practitioners to provide our members and other CPR champions with the expertise and context they need to develop principled, proactive CPR strategies.
Find more information on the CPRT website or contact Elizabeth Doty at dotye@umich.edu.
This dialogue is designed for leaders in government affairs, diversity, equity and inclusion, and sustainability, as well as academic experts and stakeholder advocates. We invite those interested in a constructive, non-partisan, principles-based discussion.
The CPRT's Expert Dialogue recordings are available by request as video modules, audio modules, or transcripts. Please email Taskforce Director Elizabeth Doty at dotye@umich.edu to request access.
The CPRT is strictly non-partisan and does not advocate, promote or support any political party or candidate. While speakers and participants in the Expert Dialogues may express their views freely, the CPRT does not endorse particular organizations, individuals, parties, policies or legislation.