CPRT Expert Dialogue: ESG, CPR & Sustainable Finance: How Should Companies Prepare?
November 18, 2021 @ 3:00 pm

-

4:15 pm

EST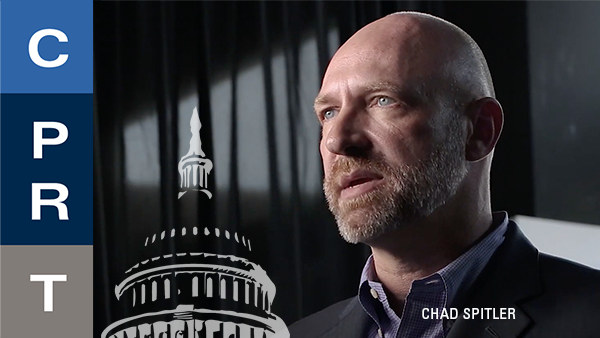 ESG, CPR & Sustainable Finance: How Should Companies Prepare?
A CPRT Expert Dialogue with
Chad Spitler
Founder of
Third Economy
& Former Managing Director, BlackRock
By 2025, ESG assets are expected to it $53 trillion, roughly a third of assets under management. Yet, what exactly ESG measures, and how it redirects behavior in the real economy to advance sustainable outcomes, is still being heavily negotiated.
Where does CPR fit in ESG reporting, risk management and strategy? Clearly, companies' political influences will affect their ESG ratings and their actual sustainability impacts, which raises several pressing questions:
How should companies prepare for greater scrutiny of whether their political influences align with their ESG commitments?
What disclosure of political influence is likely to be required over the next 5-8 years?
How can companies assess the alignment of their political approaches with their stated ESG commitments to reduce risk and improve impact?

Please join us for an in-depth conversation with Chad Spitler, Founder of Third Economy and Former Managing Director of BlackRock. The Third Economy works with institutional investors and financial advisors to build sustainable investment capabilities and with companies to improve their ESG performance. Their Via 3 framework includes a data-driven approach to measuring alignment, including alignment of company's political influences with its stated ESG commitments, drawing on their collaboration with former Erb Institute Faculty Director, Joe Árvai. Prior to founding Third Economy, Chad spent 15 years at BlackRock, most recently as Managing Director and COO for the Corporate Governance & Responsible Investment team.

The Corporate Political Responsibility Taskforce (CPRT) provides forums, foresight and frameworks to help companies better align their political influences with their commitments to values, purpose, sustainability and stakeholders. Our Expert Dialogues are in-depth, recorded conversations where our Expert Affiliates, Stakeholder Advisors, Network Partners and other colleagues share their expertise and answer questions about pressing CPR issues.

To learn more, click here or contact Elizabeth Doty.