CPRT Expert Dialogue: "CPR & Civil Society: The Role of the Private Sector in Protecting Civic Space"
January 27, 2022 @ 3:00 pm

-

4:15 pm

EST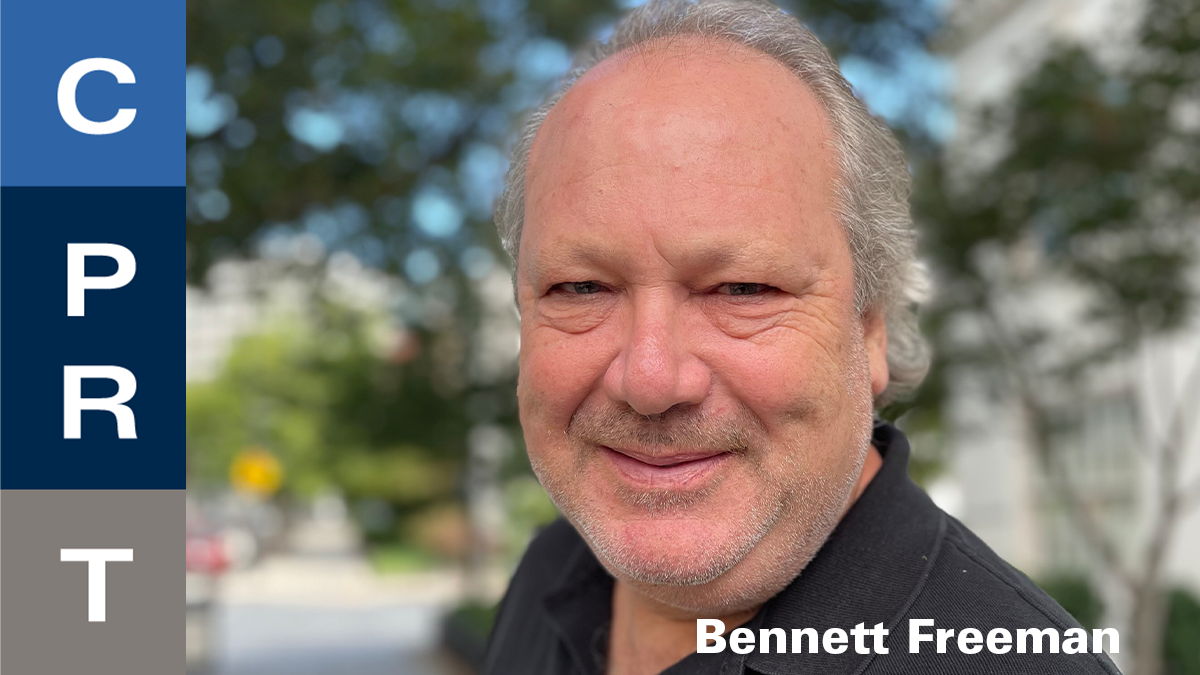 "Addressing Structural Inequity: The Need for Policy Thought Leadership at the Board Level"
A CPRT Expert Dialogue with Bennett Freeman, Former Senior Vice President of Calvert Investments and Deputy Assistant Secretary of State for Democracy, Human Rights and Labor
As US mid-term elections approach amidst polarization and fundamental challenges to American democracy, businesses will be confronted with increasingly high stakes decisions whether to take stands on voting rights and other issues perceived to be political if not partisan.
Over the past few years, they have faced external stakeholder and internal employee expectations to align policy statements and actions with corporate purpose and values. But urgent questions remain:
What is business' role in preserving and defending a healthy and open civil society beyond its own stakeholders—and how does it define its stakeholders?
Will the blue-red polarization of the U.S. inevitably be reflected in companies perceived as blue or red—and how will such perceptions shape public policy and politics?
Are the pressures for companies to take stands on controversial issues also intensifying for multinational corporations in the geopolitical arena, especially as U.S.-China relations become more confrontational?

Please join us for our next Expert Dialogue with Bennett Freeman, also author of Shared Space Under Pressure: Business Support for Civic Freedoms and Human Rights Defenders and co-author (with Harriet Moynihan) of The Role of the Private Sector in Protecting Civic Space.

The Corporate Political Responsibility Taskforce (CPRT) provides forums, foresight and frameworks to help companies better align their political influences with their commitments to values, purpose, sustainability and stakeholders. Our Expert Dialogues are in-depth, recorded conversations where our Expert Affiliates, Stakeholder Advisors, Network Partners and other colleagues share their expertise and answer questions about pressing CPR issues.

To learn more, click here or contact Elizabeth Doty.