CPRT Expert Dialogue: "Addressing Structural Inequity: The Need for Policy Thought Leadership at the Board Level"
January 13, 2022 @ 3:00 pm

-

4:15 pm

EST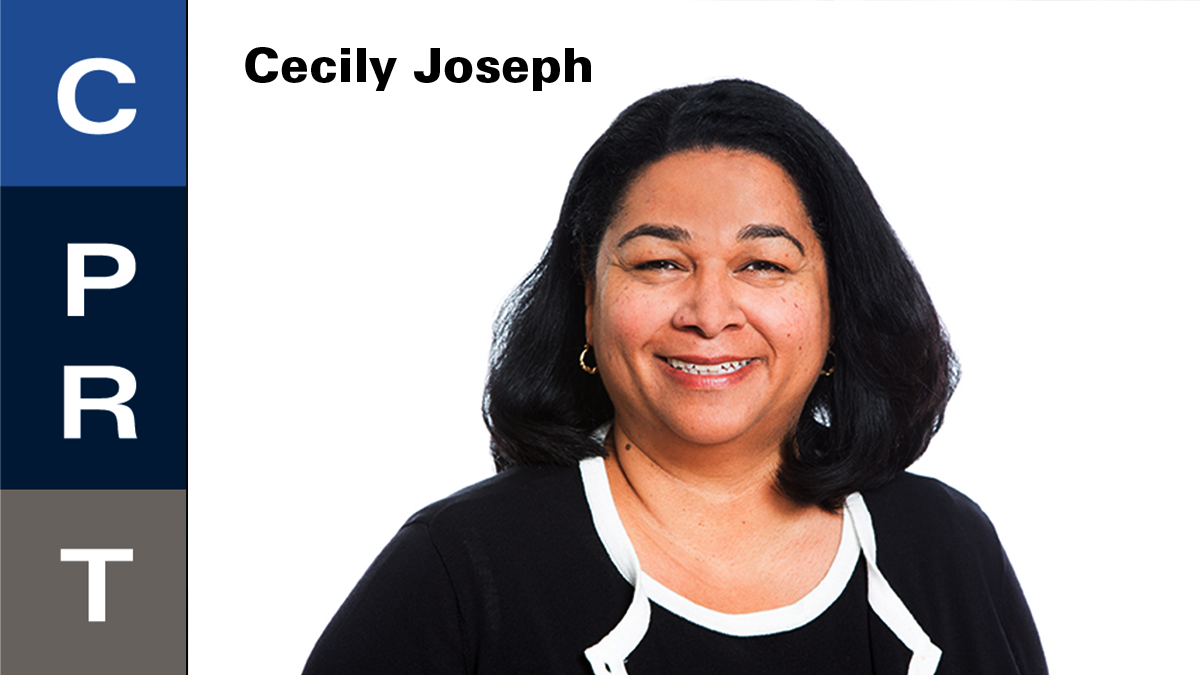 "Addressing Structural Inequity: The Need for Policy Thought Leadership at the Board Level"
A CPRT Expert Dialogue with Cecily Joseph, Board Director, MercyCorps and former Chief Diversity Officer at Symantec
As companies take the challenges of systemic inequity more seriously, Boards and managers are working to improve how they engage talent, build cultures of respect, and integrate equity into their value chains with customers, suppliers and communities. Yet systemic barriers, such as wealth and education gaps, are affected by historical and current policy positions – which few leaders have yet integrated into their strategies. This leaves leaders facing several critical questions, especially as attention to corporate political influence increases:
How do companies take responsibility for their influence on the public policies that advance or undermine equal opportunity and respect for diversity?
How can they prevent disconnects and ensure their policy influences are aligned with their commitments to diversity, equity, inclusion and social justice?
How can champions collaborate across functions and work with the Board to develop principled positions and action?

Please join us for our next Expert Dialogue with, Cecily Joseph, Board Director at MercyCorps and As You Sow; Adjunct Faculty and Advisor, Initiative for Equity and Social Justice at Presidio Graduate School; and former Chief Diversity Officer, VP of Corporate Responsibility and Global Head of Ethics and Compliance at Symantec.

The Corporate Political Responsibility Taskforce (CPRT) provides forums, foresight and frameworks to help companies better align their political influences with their commitments to values, purpose, sustainability and stakeholders. Our Expert Dialogues are in-depth, recorded conversations where our Expert Affiliates, Stakeholder Advisors, Network Partners and other colleagues share their expertise and answer questions about pressing CPR issues.

To learn more, click here or contact Elizabeth Doty.