CPRT Expert Dialogue: A Conservative Perspective on Clean Energy Innovation: Implications for CPR Following the 2022 Midterm Elections
November 17, 2022 @ 3:00 pm

-

4:15 pm

EST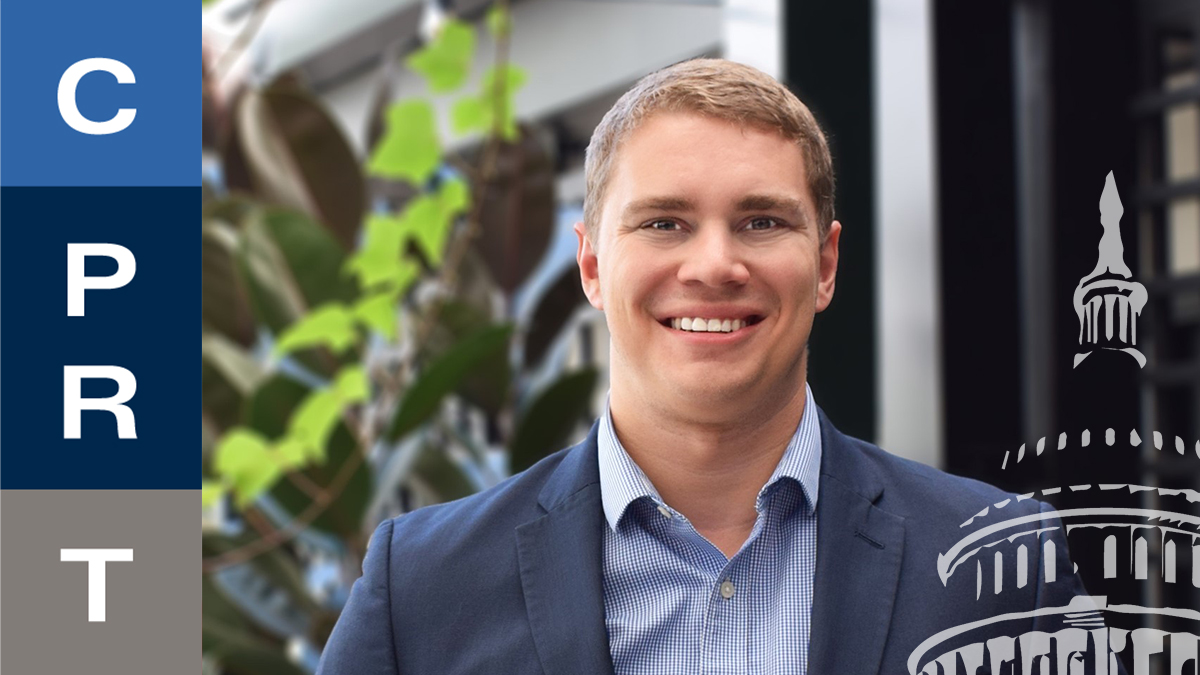 A CPRT Expert Dialogue with Tyler Duvelius of the Conservative Energy Network

Thursday, November 17, 3-4:15pm ET

Tyler Duvelius has built his career bringing conservative viewpoints into the clean energy conversation, working to educate, train, and organize conservative grassroots support for clean energy issues, and actively participating in clean energy policy discussions at the local, state, and federal levels.

Please join us for an engaging Expert Dialogue with Tyler where we will explore:

How would you describe a conservative approach to clean energy innovation? What support are you seeing and how is this field evolving?

What role do you see for clean energy policy? What does that imply for responsible vs irresponsible corporate political influence? 

How can companies best advance clean energy policy following the 2022 midterm elections?

Tyler Duvelius is the Director of External Affairs for the Conservative Energy Network  (CEN)  a national network of state-based organizations focused on promoting clean energy innovation rooted in conservative values.  He was previously the Executive Director for the Ohio Conservative Energy Forum, and State Director – Ohio of the Christian Coalition.  He is a 40 under 40 honoree for the Midwest Energy News, and John Kasich Ohio Young Republican Man of the Year in 2017  

The Corporate Political Responsibility Taskforce (CPRT)'s Expert Dialogues are in-depth, recorded conversations with academic experts, stakeholder advocates and business practitioners to provide our members and other CPR champions with the expertise and context they need to develop principled, proactive CPR strategies.

This dialogue is designed for leaders in government affairs, diversity, equity and inclusion, and sustainability, as well as academic experts and stakeholder advocates. We invite those interested in a constructive, non-partisan, principles-based discussion.