Business for Sustainability: Decision-Making for Positive Impact Webinar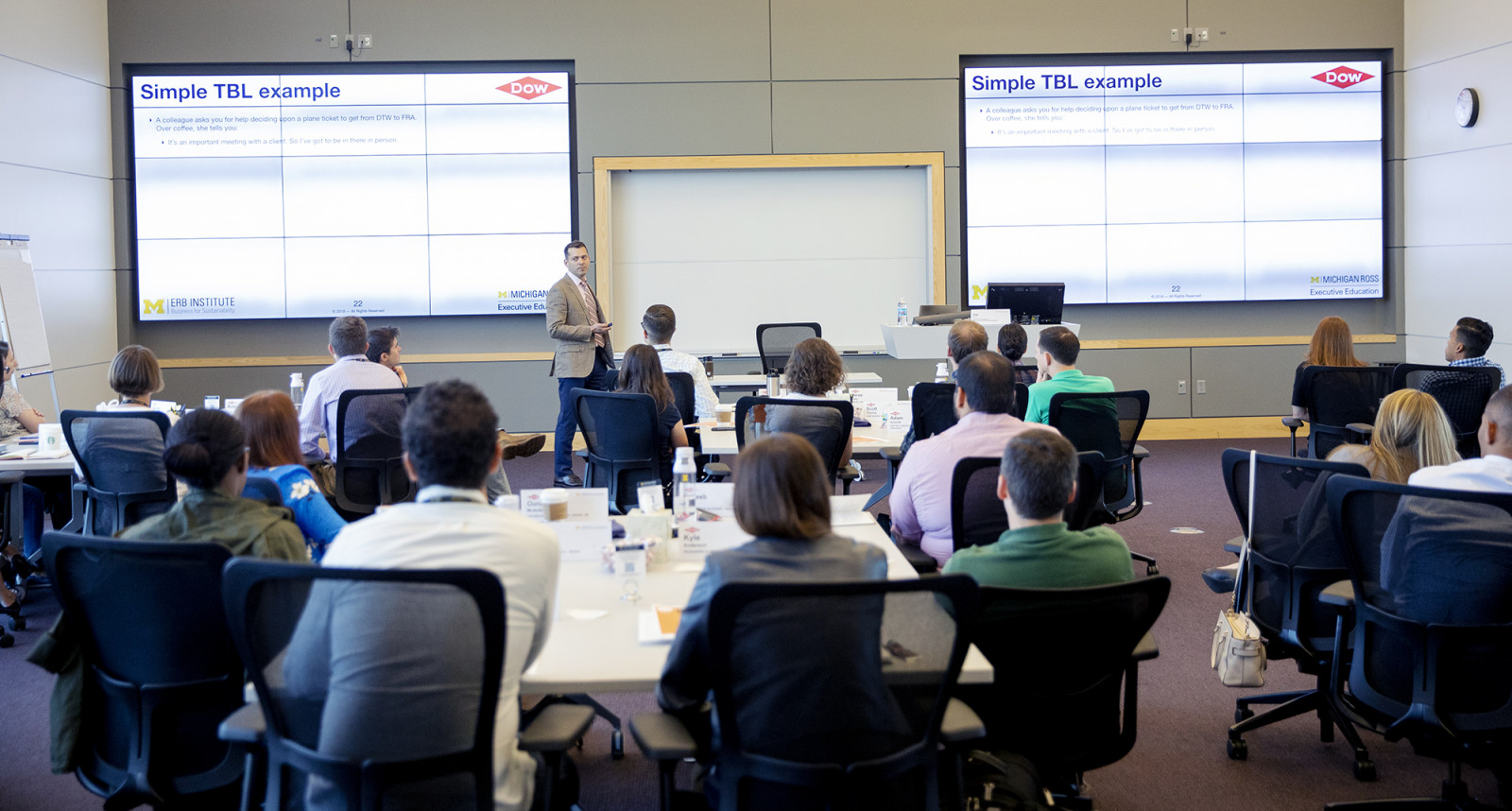 [vc_row type="in_container" full_screen_row_position="middle" scene_position="center" text_color="dark" text_align="left" overlay_strength="0.3″ shape_divider_position="bottom" bg_image_animation="none"][vc_column column_padding="no-extra-padding" column_padding_position="all" background_color_opacity="1″ background_hover_color_opacity="1″ column_link_target="_self" column_shadow="none" column_border_radius="none" width="1/1″ tablet_width_inherit="default" tablet_text_alignment="default" phone_text_alignment="default" column_border_width="none" column_border_style="solid" bg_image_animation="none"][vc_column_text]The University of Michigan Ross School of Business and the Erb Institute are proud to present this discussion with Dr Joe Arvai on decision-making for the triple bottom line. Join us to learn more about the role of decision-making in business sustainability.
Dr. Joe Árvai is the Max McGraw Professor of Sustainable Enterprise at the School for Environment and Sustainability, and the Stephen M. Ross School of Business. He is also the Director of the Erb Institute for Global Sustainable Enterprise. Dr Árvai is an internationally respected expert in the risk and decisions sciences, and he is a frequent advisor to governments, government agencies, NGOs, and the private sector.
His research includes: decision making for the triple bottom line, improving climate risk management choices, and consumers' acceptance of input and recommendations from artificial intelligence.
Join us for this thought-provoking discussion![/vc_column_text][divider line_type="No Line"][nectar_btn size="jumbo" open_new_tab="true" button_style="regular" button_color_2="Accent-Color" icon_family="none" url="https://michiganross.umich.edu/events/business-sustainability-decision-making-positive-impact-14698854″ text="Register"][/vc_column][/vc_row]