Erb Undergraduate Fellows
Student Experience
This program is the first of its kind at the University of Michigan—combining business and sustainability at the undergraduate level. We designed it to deliver unique experiences with real-world impact to an undergraduate population.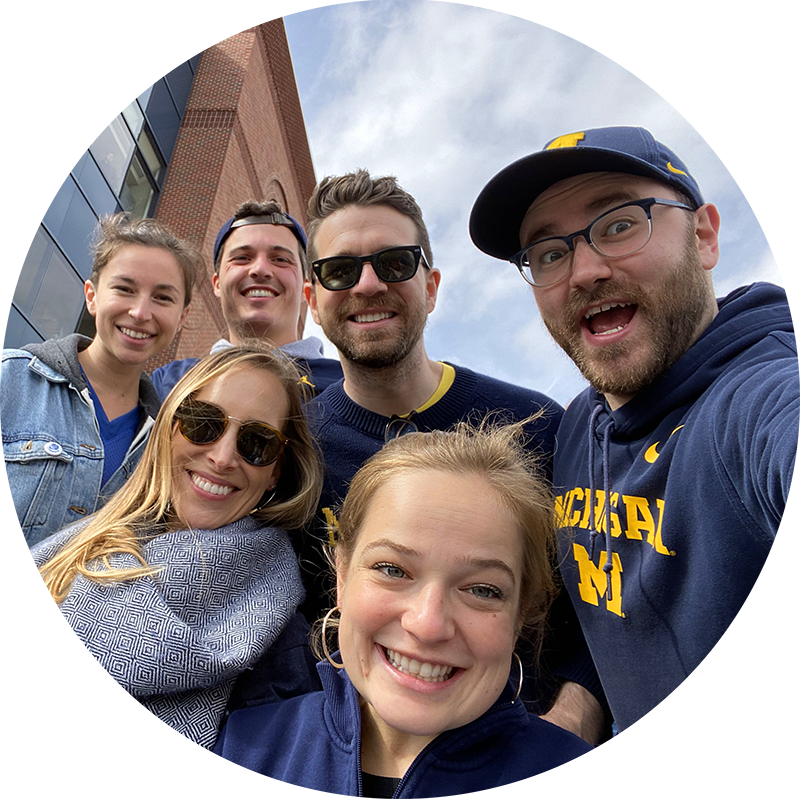 Get outside (of the classroom).
As an Erb Undergraduate Fellow, you'll have access to a variety of opportunities that take you outside of the classroom, including:
Access to exclusive action-based, hands-on learning opportunities and projects 

Access to local, regional and international business sustainability leaders in energy, finance, food and agriculture, consulting and consumer goods 

Funding to participate in local and national business sustainability conferences
Some other exciting co-curricular opportunities include: Hands-on business sustainability workshops on topics such as Stakeholder Engagement, Triple-Bottom-Line Decision-Making, and Diversity, Equity and Inclusion; career visioning workshops and advising; and one-on-one mentoring with Erb dual-degree graduate students, staff, faculty and alumni. 
Erb Fellows Leadership
The Erb Fellows Student Council is elected each year to create a cohesive community among the entire fellows cohort. The council provides leadership and communication for its cohort and provides a leadership opportunity for council members.
Lead with Purpose. Together.
If you feel like you haven't found your community yet, don't worry. Community is what we do best.
You can't create sustainable change alone. As an Erb Undergraduate Fellow, you'll join a community of change agents affecting the world for good. At the graduate level, we have 500+ alumni working globally to create social, environmental and economic impact, along with a cohort of nearly 75 dual-degree MBA-MS students learning about cutting-edge sustainability innovations. Erb staff will help connect you with dual-degree students and alumni to create personal and professional connections. As part of your community experience, you will be invited to attend both a welcome dinner at the beginning of the year and a graduation dinner at the end of the year, in addition to many other events throughout the year.