Join the
Erb Institute
We recommend taking notes about your ideas and choices for later!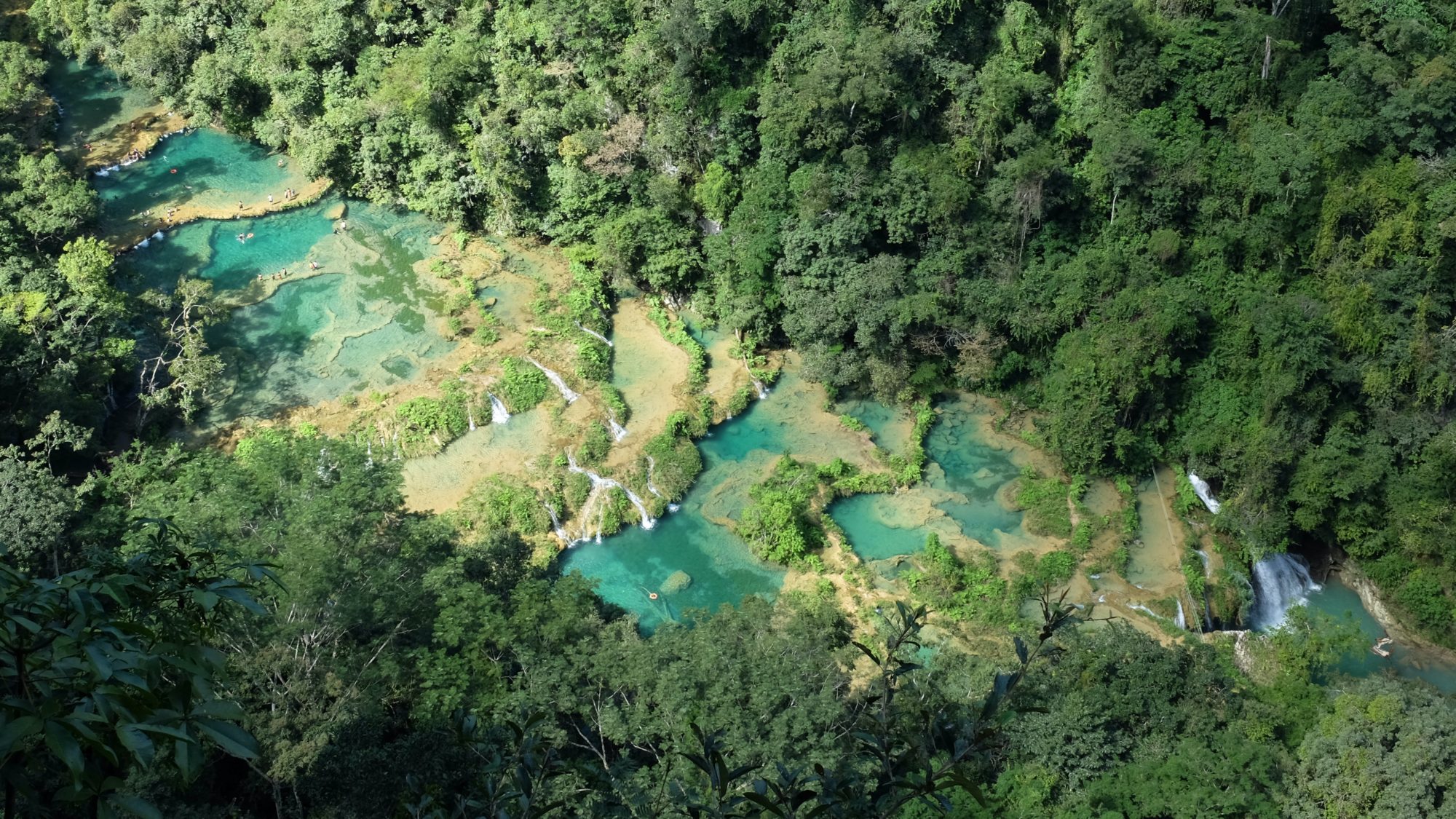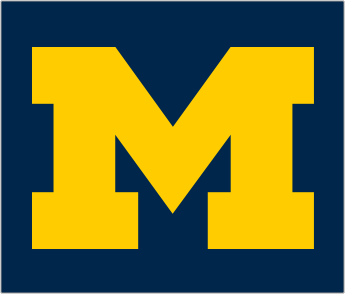 The Erb Institute is the University of Michigan's business sustainability partnership between the Ross School of Business and the School for Environment and Sustainability (SEAS). Our dual-degree MBA/MS prepares you to make a lasting impact through business. We couple the rigorous, action-based learning offered at Michigan Ross with the systems thinking and interdisciplinary education of SEAS to deliver the knowledge and leadership skills you need to enact change in an organization. In just two and a half to three years, you can graduate with two degrees, unlimited opportunities for impact and a lifelong community of purpose-driven peers.

Requirement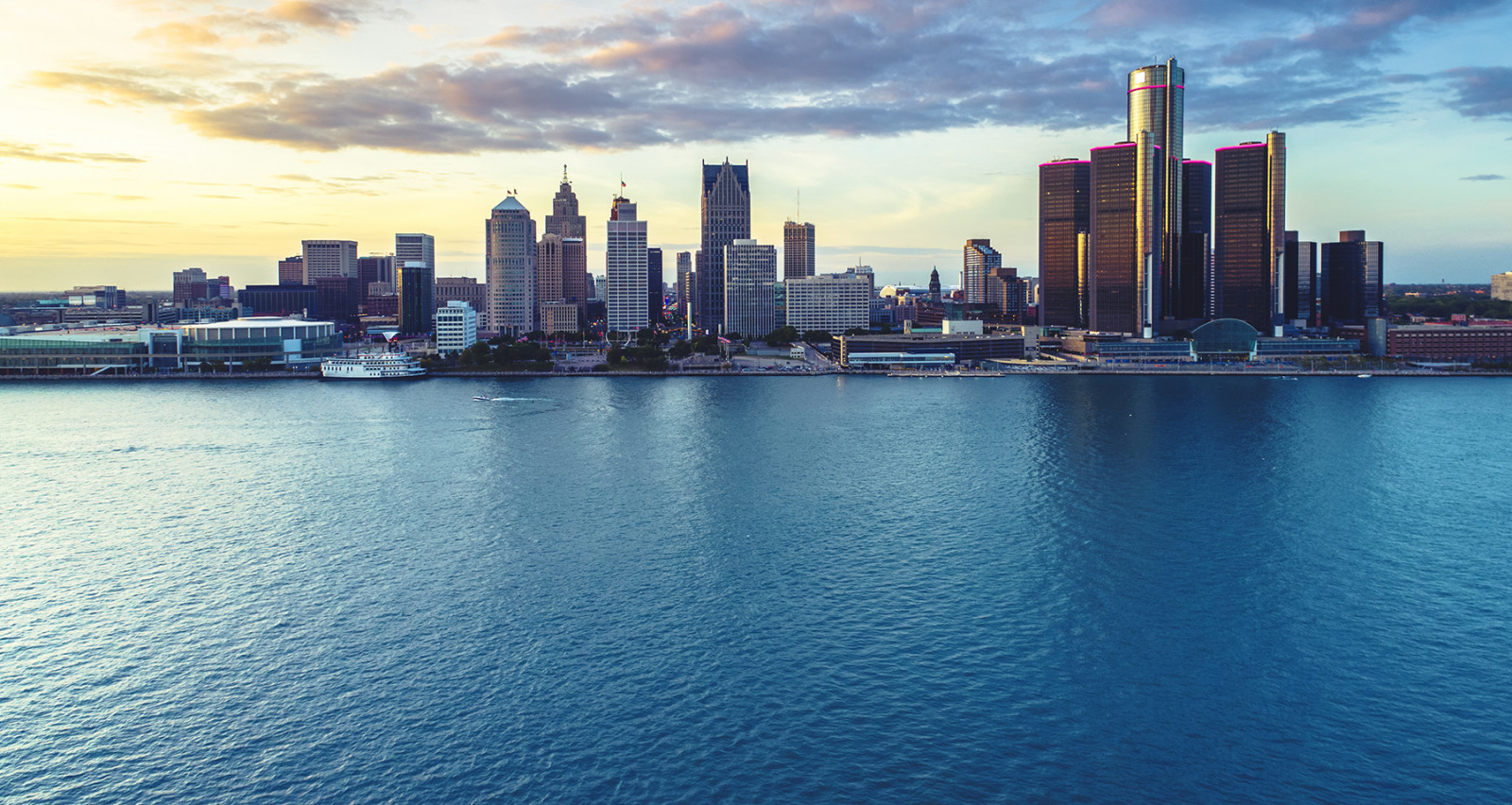 In addition to the courses offered at Ross and SEAS, all first-year Erb students enroll in Erb On the Road, a 1.5-credit course designed and delivered by the Erb Institute. The course presents a high-level introduction to a wide range of sustainability issues, challenges and opportunities. In a non-COVID year, students will travel across the state of Michigan to meet with leaders from businesses, nonprofits and government organizations to gain an inside and up-close perspective on the complexities of addressing sustainability issues in Michigan. Food and accommodation costs are covered by the Erb Institute.
Erb on the Road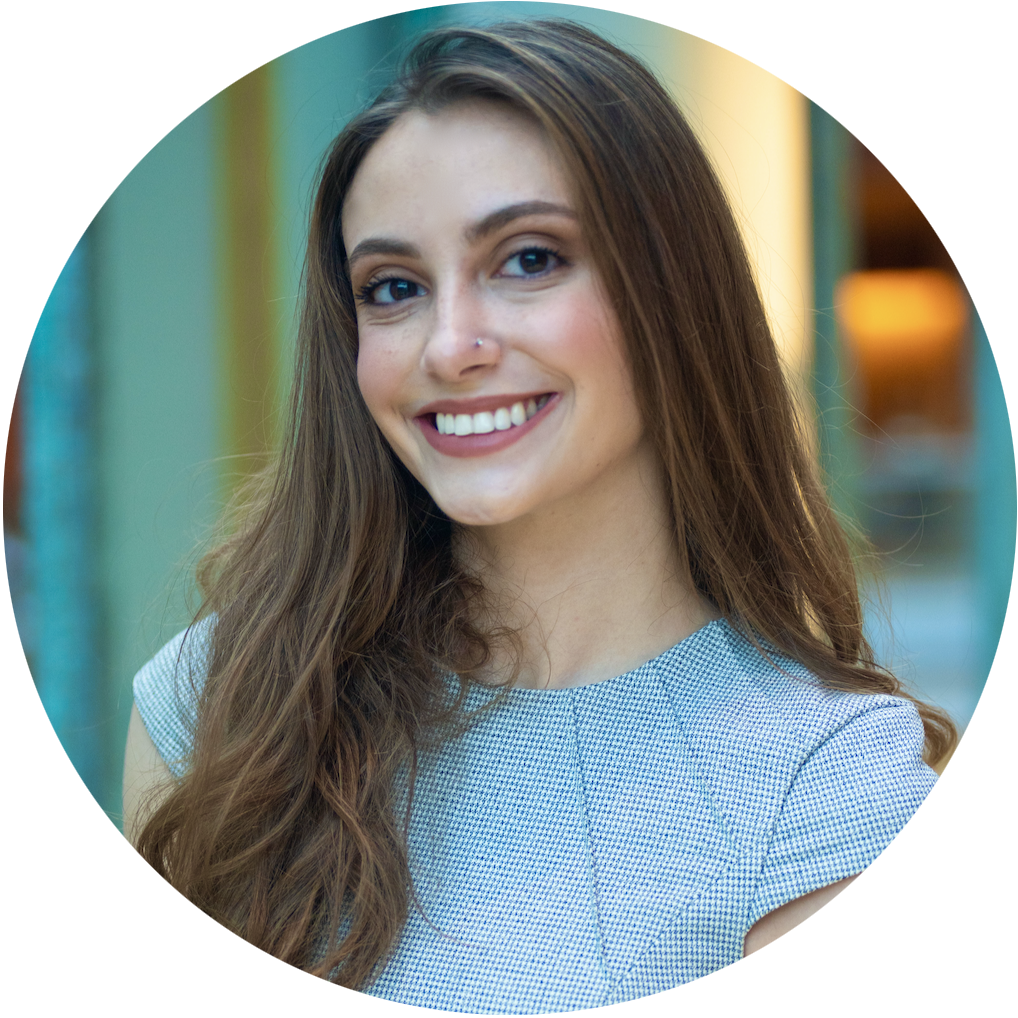 Start at Ross
Start at SEAS

At the Erb Institute, you will have the opportunity to customize your educational experience to create a unique career path. Ross and SEAS offer more than 30 courses focused on social sustainability, entrepreneurship, corporate responsibility, change management and environmental energy sustainability. Students can choose to start in either program.
Choose where you start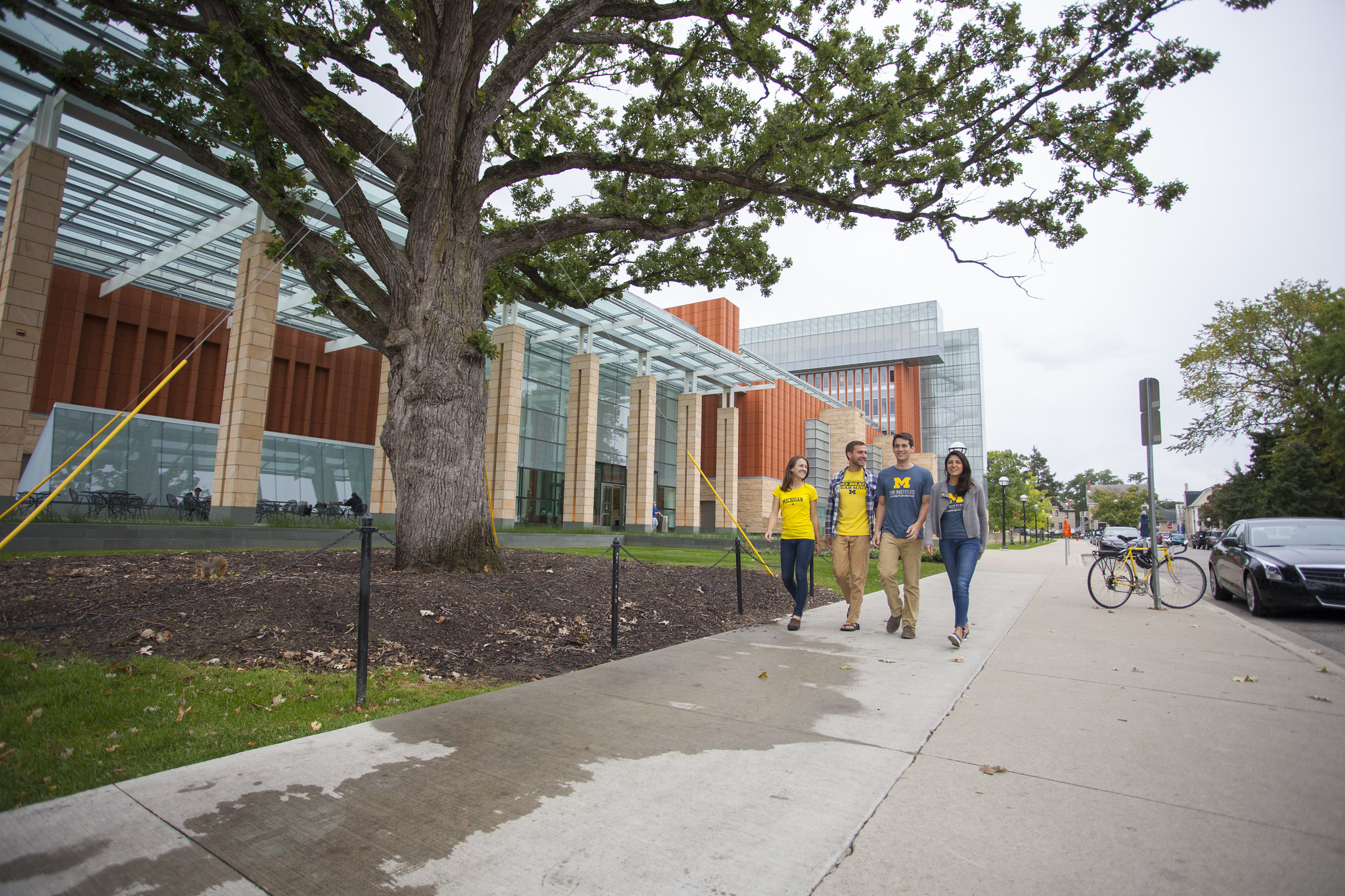 The past few decades have seen an explosion in the amount, variety and complexity of spatial environmental data that is now available to address a wide range of issues in environment and sustainability. Professionals and researchers who can manipulate and analyze complex environmental data are increasingly in demand.
This interdisciplinary field of study prepares environmental professionals to develop and use analytical and computer-intensive data-science methods. These modeling principles are leveraged across fields as diverse as geography and land use, social sciences including environmental justice, policy analysis, business, sustainable systems, terrestrial and aquatic ecosystem management, and coupled human-natural systems and environmental justice.
Ecological knowledge is the foundation of sound, sustainable environmental policy, management, conservation, education and advocacy.
What is the intersection between life and environment? How do humans impact and manage ecosystems? And what does a natural sciences perspective show us about the sustainability of life? In the Ecosystem Science and Management specialization, you will explore these questions and more, learning about ecosystems and the technical and quantitative skills necessary for their study, as well as how to apply them to solve complex problems, preparing you to become both a scientist and practitioner in the field.
With a focus on experiential field-based learning, you will be prepared to become a change-driven scientist capable of developing novel approaches to the sustainable management of wildlands, protected areas, and aquatic and terrestrial ecosystems.
Changing the world requires new public policies, visionary plans and innovative decision-making structures.
How do we shift our energy mix from fossil fuels to renewable sources? How much protection should we provide to public lands, rare species and valuable natural areas? How do we ensure the safety of water supplies? Answers to questions like these can change the course of our future. In this specialization, you will acquire the tools, frameworks and scientific knowledge to promote environmental stewardship and advance sustainable societies.
The Environmental Policy and Planning specialization focuses on building the professional skills to design and implement effective policies and plans while considering the human and institutional behaviors that underlie environmental problems.

Equity and justice play an integral role in environmental affairs, yet they remain elusive in our legal, economic and ecological systems.
The Environmental Justice program at SEAS is at the forefront of the field's teaching, research, scholarship and activism. By recognizing the interconnectedness of social and biophysical factors, we advance both sustainability and human rights. SEAS was the first school in the U.S. to launch an Environmental Justice program that offered undergraduate and graduate degree specializations, and our campus is now home to one of the largest clusters of the field's faculty and students in the nation.

Sustainability and development pose unprecedented challenges for people and the planet. The world needs professionals with the insights and training to tackle those challenges.
The Sustainable Development Goals (SDGs) adopted by the United Nations in 2015 seek to address the greatest challenges humanity faces: poverty, inequality, hunger, climate change, pandemics and diseases, and ecosystems and biodiversity losses. The Sustainability and Development (SusDev) specialization will help you understand, analyze and address these global challenges.
With the launch of the SusDev specialization, SEAS will be among the leading programs in the United States and around the globe empowering students to achieve these goals—and indeed to think beyond them.
To respond to sustainability challenges, we must understand the causes, dynamics and consequences of behaviors that impact natural resources and the environment.
This involves:
• Working with people in their everyday lived experiences.
• Discovering how to motivate and enable individuals, neighborhoods and groups to seek out ever more sustainable life patterns.
• Employing qualitative and quantitative data collection and analysis methods.
• Using small experiments, community programming and social engagement strategies to influence human behavior and empower diverse communities to pursue long-term sustainability.

Modern environmental challenges like depletion of fossil fuels, global warming, water scarcity and loss of biodiversity are compounded by increasing consumption pressures and a growing global population. The world needs systems thinking to help solve these complex problems and address basic human needs in a more sustainable manner.
Sustainable Systems students follow an interdisciplinary curriculum focused on systems thinking, an understanding of ecological principles, technology, and the mechanisms that reshape economic and social progress. The curriculum draws on courses from SEAS and across the U-M, many of which are cross-listed with the Ross School of Business and the College of Engineering for a truly collaborative educational experience.
At SEAS, you will choose one of seven specializations to personalize your curricular experience. Whether you'd like to focus on learning how to influence human behavior, or how and why inequalities arise and are perpetuated globally with respect to issues like climate vulnerability and energy transitions, SEAS has a specialization that will set you apart.
Select Your Specialization
Select Your Specialization
Select Your SEAS Opus
Design an Impact Project
Select Your Job
chevron_right
chevron_right
chevron_right
Behavior, Education and Communication
Environmental Justice
Sustainability and Development
Geospatial Data Sciences - Environmental Informatics
Ecosystem Science and Management - Conservation Ecology
Environmental Policy and Planning
Learn More
Starting at Seas
Sustainable Systems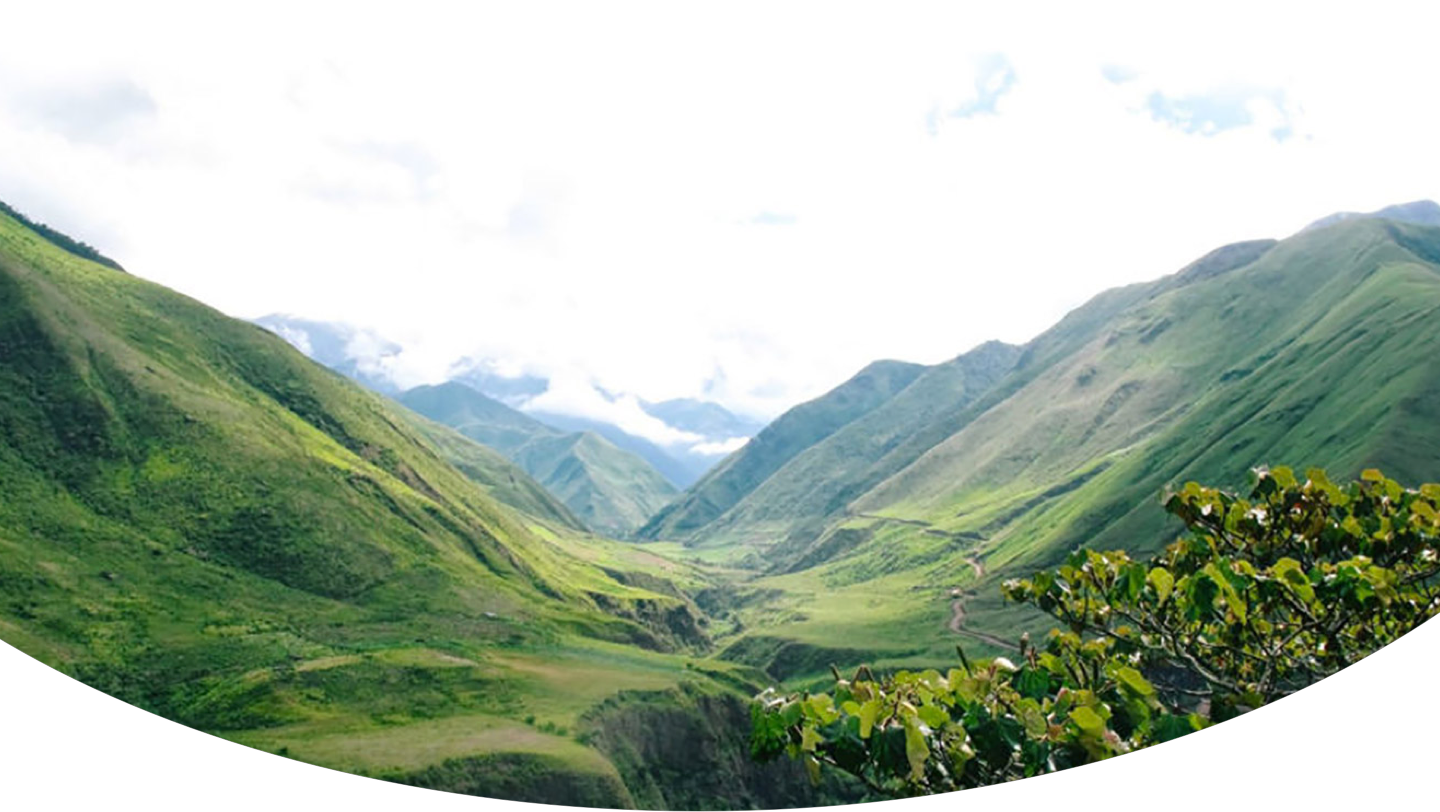 A SEAS client-based master's project is an interdisciplinary problem-solving research endeavor conducted by a team of students and faculty mentor. Projects prepare students to become leaders in sustainability by working with real-world clients on projects that make an impact locally, nationally or around the globe. Master's projects provide students with the kind of experiences that prepare them for similar situations in the workplace. For clients, projects provide useful products and solutions to complex environmental issues.

Learn More
Students with extensive professional experience working in interdisciplinary teams to solve real-world problems may be able to waive the capstone experience by completing additional coursework instead. In addition, some students complete an alternate capstone experience such as a practicum, which involves working with an external partner individually or in pairs, or integrative seminar experience with select faculty. These options are relatively rare and require sufficient justification and advisor approval.
A master's thesis consists of individual, independent research that generates new knowledge and is designed to contribute to scholarship. This option is often suitable for students considering pursuing a Ph.D., those interested in research-oriented careers, or individuals seeking an in-depth understanding of a particular topic. A thesis usually includes a literature review to delineate a problem or gap in knowledge, formulation of research questions and hypotheses, explanation of methods, collection and analysis of data, as well as reporting and discussion of results. Thesis findings should be publishable in a peer-reviewed academic journal. Students wishing to complete a thesis need to obtain the approval of a faculty member who agrees to work with them in this capacity, and are encouraged to consider enrolling in the Master's Thesis Course (EAS 700) by Dr. Brian Weeks.
You'll complete your Master of Science with a capstone experience of your choosing. Many SEAS master's students opt to participate in a master's project as their capstone experience. Interdisciplinary teams of students work with faculty mentors to help solve actual environmental challenges for real clients—from all sectors, at various scales and in locations around the world. Other students choose to complete a practicum or a thesis.
Select your SEAS Opus
chevron_right
Select Your Job
Master's Thesis
Master's Practicum
Master's Project
Learn More
Starting at Seas
Select Your Specialization
Select Your SEAS Opus
Design an Impact Project
chevron_right
chevron_right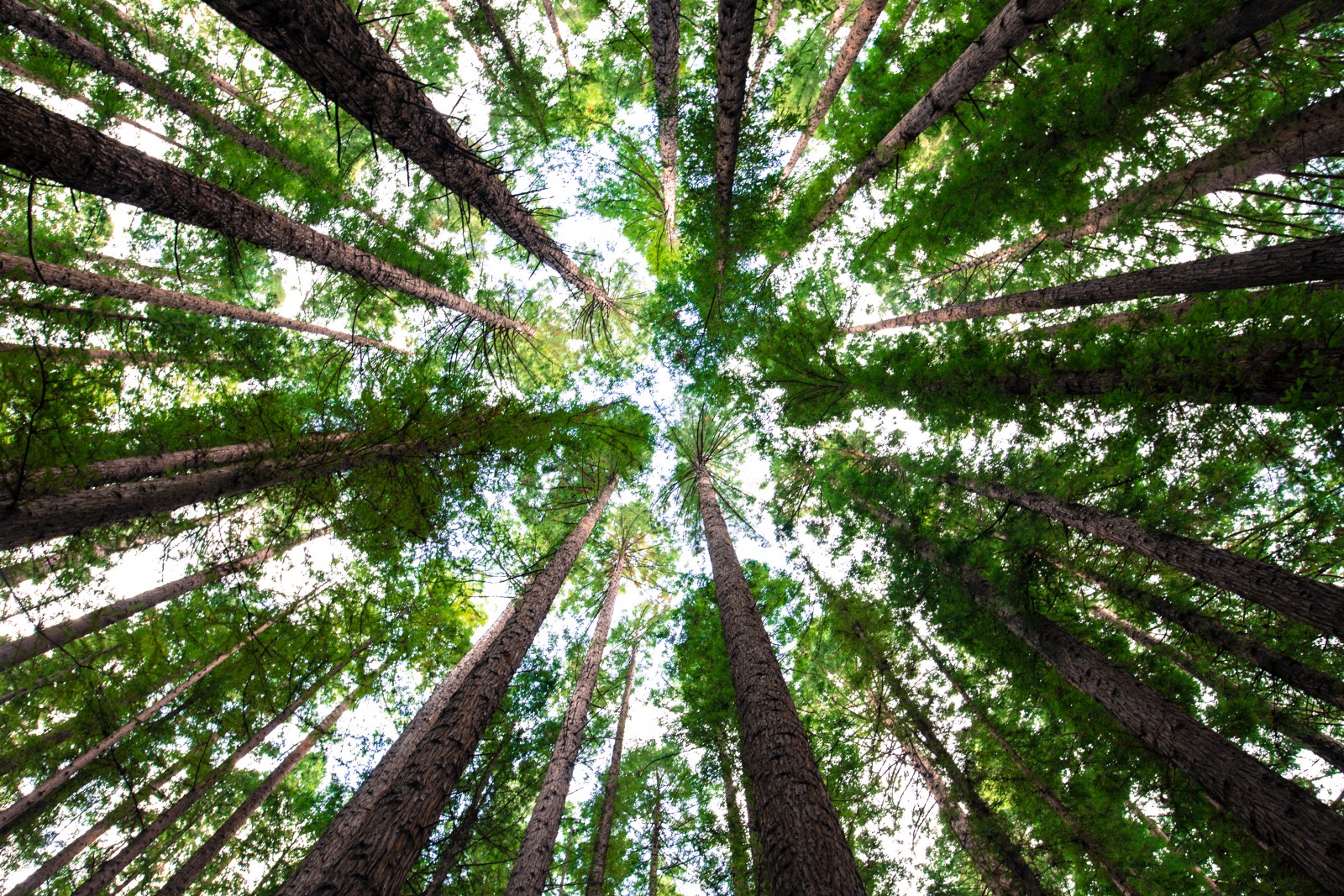 • Develop a go-to-market strategy for a new food company working on disrupting the market and redesigning broken food systems with a new generation of circular, nutrient-dense and affordable foods.

• Assist a scooter company in developing its first greenhouse gas inventory and best practices for tracking emissions impacts for future years.

• Create a strategy to fund energy efficiency work on low-income homes.

• Develop eco-friendly building insulation from automotive seating textile.

• Develop the business case and financial implications for creating a recycling program in 950 company-owned bakeries and cafes for a popular restaurant chain.

• Research and design the project financing of electric vehicle infrastructure development in the local Ann Arbor community.

Work with an Erb Partner
At the Erb Institute, we work with companies to help them make better business decisions, drive change and create innovative sustainability solutions. Students will have the opportunity to work on projects sourced by the Erb Institute. They'll be matched with a project champion from inside the organization to help drive sustainability issues forward. Projects are typically a semester in length, and students receive a stipend for their work. Examples of past Partnership Projects include:
Learn More
Starting at Seas
Select Your Specialization
Select Your SEAS Opus
Design an Impact Project
Select Your Job
chevron_right
chevron_right
chevron_right

• The Nature Conservancy, Impact Investing Fellow
• General Motors, Strategy Manager
• EY-Parthenon, Consultant
• adidas, Director of Brand Sustainability
• Granular, Product Marketing Manager
• Amazon— Global Logistics, Program Manager
• Microsoft, Diversity and Inclusion Business Manager
• Consumers Energy, Executive Director, Corporate Strategy
• Wayfair, Senior Manager
• Nike, Director of Supply Chain Innovation and Sustainability
• Cargill, Inc., Corporate Strategy Associate
• Delta Airlines, Sales Executive/Sustainability Advisor
• Bloomscape, Director of People Operations
• E&J Gallo, Strategy and Finance Analyst

Select your job
Where do Erbers lead after their time at Michigan? Erb students and alumni have ventured into a variety of industries and functions. The opportunities available to dual-degree students are considerable, and most, if not all, seek to bring some aspect of sustainability to their work. Some are entrepreneurs with a laser focus on specific ways to drive impact. Others seek to scale impact by leveraging their sustainability expertise internally in corporations and businesses. Increasingly, our alumni are attaining positions in the upper echelons of responsibility (such as CSO and CEO) and driving corporate change. Some examples of positions held by Erb Institute alumni:
Do you still have program requirements to fulfill?
Starting at Seas
Learn More
Select Your Specialization
Select Your SEAS Opus
Design an Impact Project
Select Your Job
chevron_right
chevron_right
chevron_right

Continue at Ross
Continue at SEAS

At the Erb Institute, you will have the opportunity to customize your educational experience to create a unique career path. Ross and SEAS offer more than 30 courses focused on social sustainability, entrepreneurship, corporate responsibility, change management and environmental energy sustainability. Students can choose to start in either program.
Choose the next step

Requirement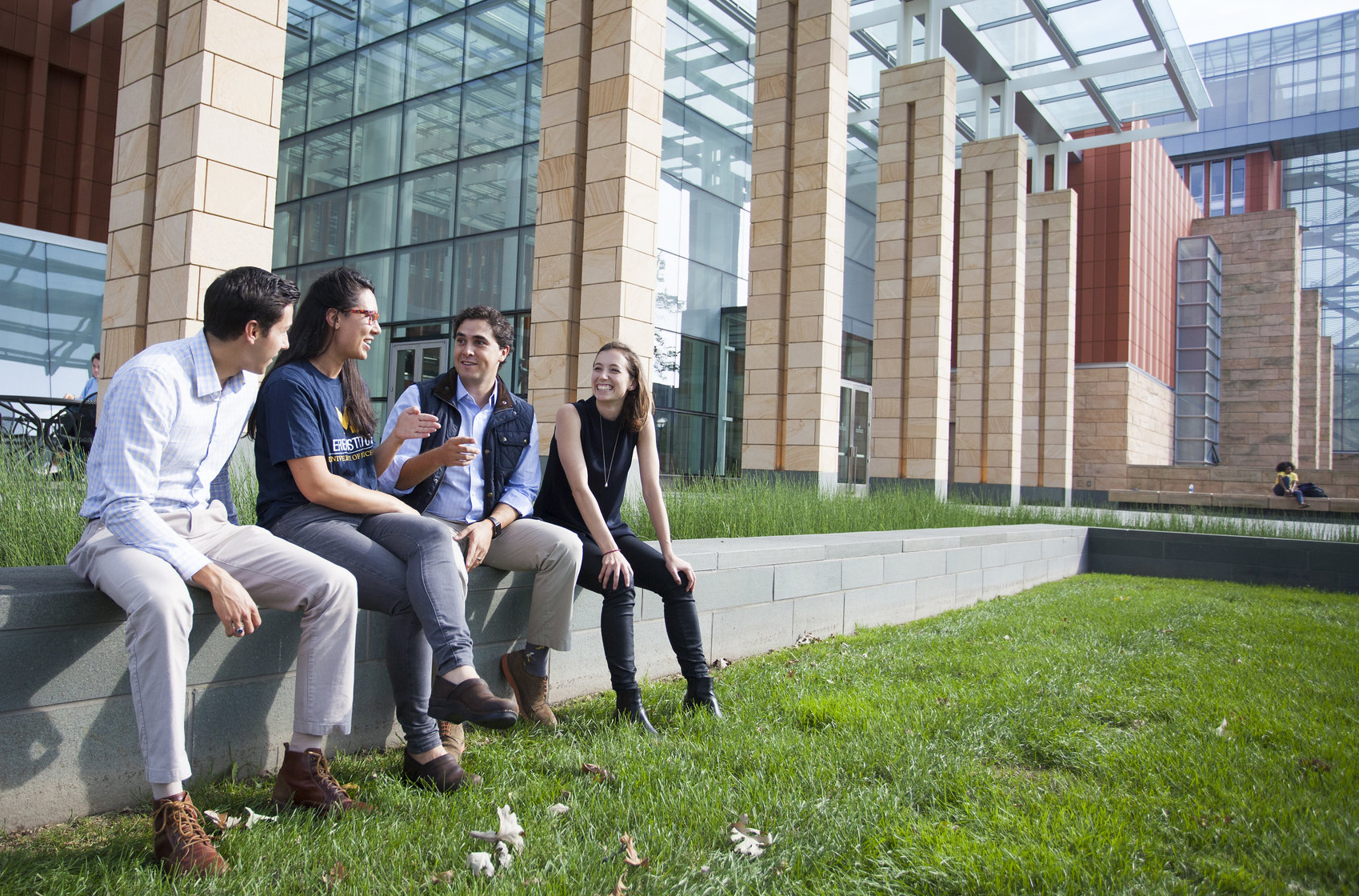 At Ross, you will develop a foundation of business fundamentals in core courses, further customize your experience through electives and take what you've learned from the classroom to develop real-world business solutions and strategies.
MBA Year 1: Ross Core
Learn More
chevron_right
chevron_right
chevron_right
chevron_right
chevron_right
Select Your Internship
Design an Impact Project
Select Your ROSS MAP
Join a RoSS Club
Pick Your Electives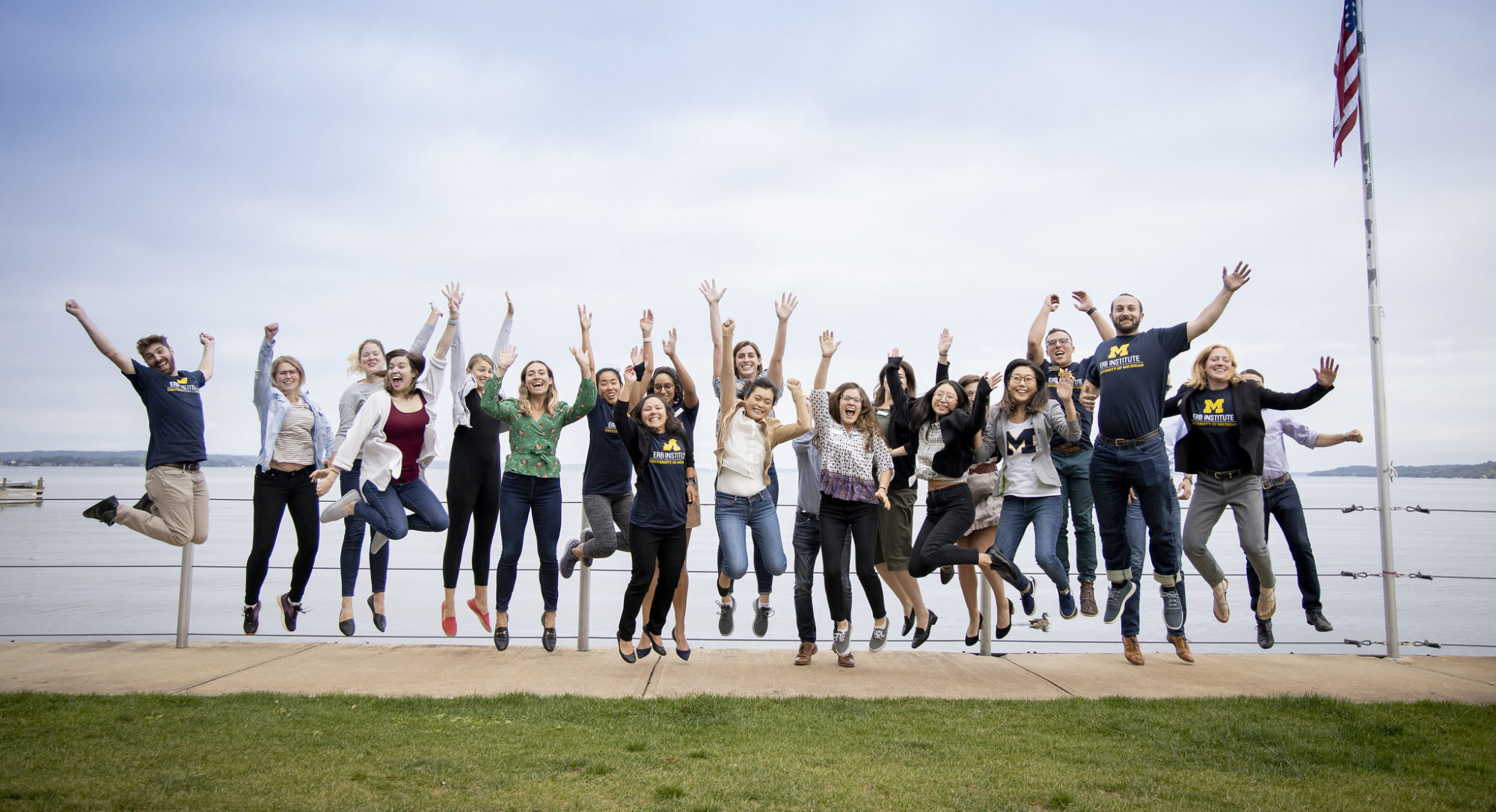 This course is about doing good with money. It covers a range of topics, from microfinance, to social finance, to impact investing, in both the developing and developed worlds. These and other innovative methods for issuing credit, promoting savings, making investments and using money philanthropically view money as a tool for societal good, not just making a profit. Each week, leading practitioners explain the state of the art in finance for societal good, showing how it can alleviate poverty, address health and educational disparities, improve communities and cities, heal the environment and more. No technical expertise in finance or business is required.
The world faces many large problems, such as climate change, environmental degradation, global poverty and inequality. This has led many people to argue that business should take the lead in addressing these problems and fulfill its corporate social responsibility. At the same time, business is under increasing pressure to maximize shareholder value. This course's primary goal is to provide future executives with the skill set to address these challenges, in private or public organizations, by in-depth exploration of competing views.
Firms today face increasing pressure from activists, investors and customers to reduce the environmental impacts of their operations and supply chains as well as uphold basic human rights and labor standards for the people who produce the materials, components or products. At the same time, using a sustainability lens to look at its operations and supply chain, a firm can identify new opportunities to improve efficiency and innovation. This course examines how to design and manage environmentally and socially responsible operations and supply chains.
The goal of this course is to provide a solid grasp of the environmental and social impacts of, and the institutions that govern, energy use. The course begins with basic scientific facts regarding the major uses for and sources of energy. The course then evaluates energy markets and also the government's role in influencing energy decisions by working with case studies that examine the government's role in energy policy. The course wraps up with several current policy and business issues, such as renewable portfolio standards, markets for renewable energy credits, and integrating the transportation sector into a cap-and-trade system for greenhouse gas emissions.
At Ross, you will have the opportunity to customize your education experience with elective courses to create a unique career path.
Pick Your Electives
Sustainable Operations & Supply Chain Management
Business and Human Rights
Finance for Societal Good
Learn More
Starting at ROSS
Energy Markets and Energy Politics
chevron_right
chevron_right
chevron_right
chevron_right
chevron_right
Select Your Internship
Design an Impact Project
Select Your ROSS MAP
Join a RoSS Club
Pick Your Electives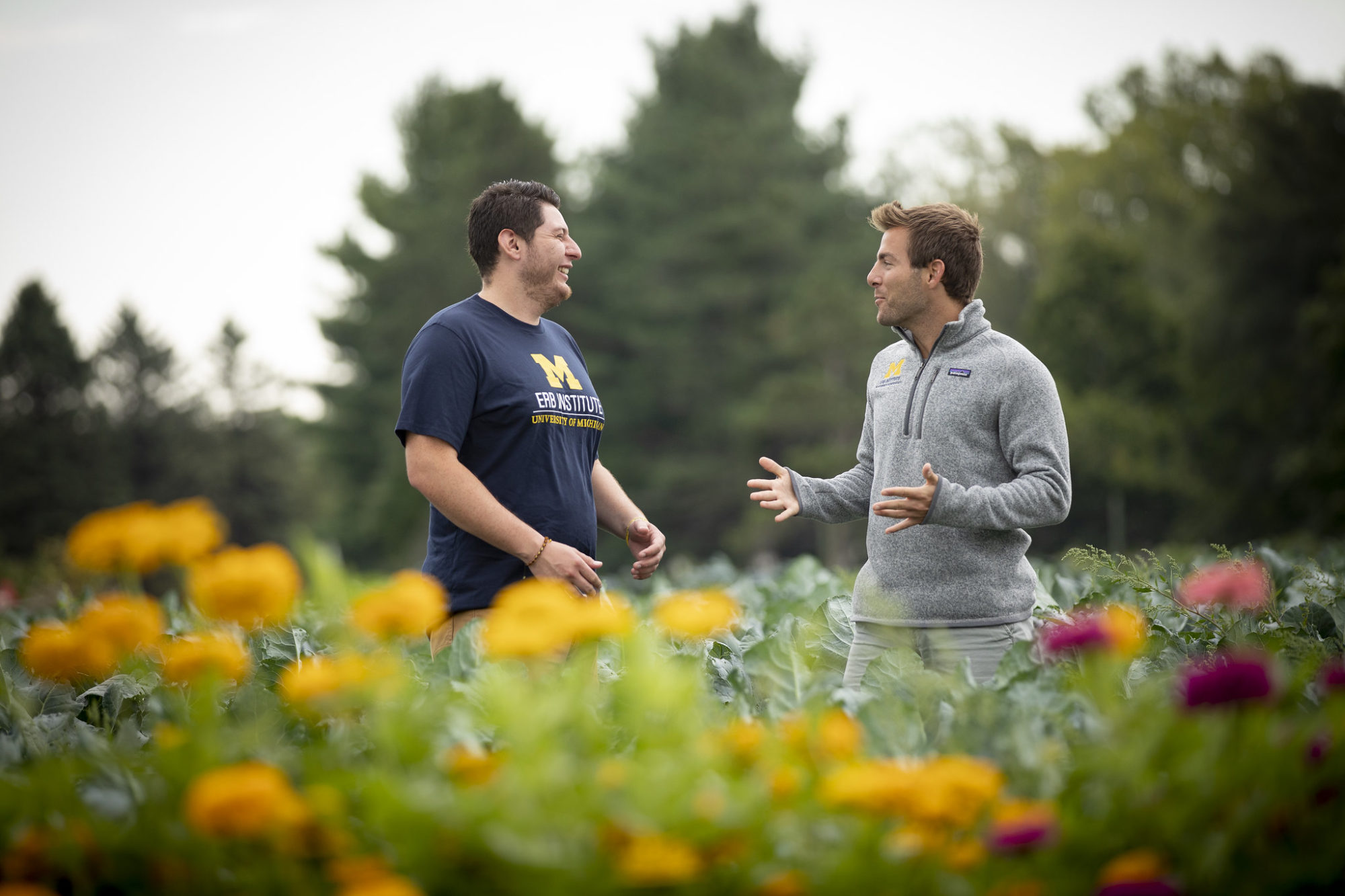 The Energy Club seeks to attract students who are interested in the field of energy in both traditional and renewable energy sectors. Members have a variety of interests, including strategy, trading, finance, project development and entrepreneurship. In addition to providing a forum for discussion and education, the club supports recruiters and students alike in promoting career development and employment opportunities.
Launched in September 2009 by a group of MBA students, the University of Michigan Social Venture Fund (SVF) invests in and supports innovative companies that place social impact at the heart of their business model. SVF fosters the growth of enterprises responding to societal needs that traditional markets have insufficiently addressed. As the first student-run social venture fund in the country, SVF provides an unparalleled action-based learning experience, which places equal importance on maximizing financial returns and socially/environmentally driven venture investing and entrepreneurship. The fund is housed within the Zell Lurie Institute for Entrepreneurial Studies at the Ross School of Business.
The Erb Institute Student Advisory Board supports the academic, social and professional pursuits of Erb Institute MBA/MS students. SAB leadership works closely with Erb Institute staff to communicate student priorities and promote student participation in institute activities. Student-led initiatives include activities geared toward career development, enhancing the institute's DEI initiatives, building community and creating stronger connections with the broader Erb network, including the 500+ alumni living and working around the world.
The Black Business Students Association (BBSA), founded in 1970, is one of the largest student-run professional organizations at Ross. The Ross BBSA is dedicated to the recruitment of Black business students and the professional and academic development of its membership. The BBSA is one of the most active clubs at Ross, serving graduate business students with program initiatives encompassing academic, professional and social events. The organization conducts these numerous programs through the generous support and commitment of dedicated club members, alumni, school staff, faculty and corporate sponsors.
With over 400 members, MBW is both the largest female alumni network and the largest undergraduate organization at Ross. MBW members continue to be highly sought after by leading companies across many industries, including finance, marketing, consulting, management and real estate—and with good reason. MBW provides professional tools and training to help members confidently navigate both the classroom and interviews, including resume workshops, mock interviews, case study seminars, career panels, mentorship and specialized tutoring options.
HBSA provides professional development and social engagement opportunities to all its members. The association serves as a platform for all students at Ross to engage with the greater Latinx community at the University of Michigan and Ann Arbor community. HBSA is active in recruiting incoming Latinx students and supports the Consortium for Graduate Study in Management activities.
The Ross Net Impact chapter encourages MBAs to be paragons of responsible leadership and provides the following resources to its members:
• Career resources that enable students to find jobs in fields geared toward social impact and sustainability, and to connect students with the Net Impact member network.
• Events that raise awareness about the power of business for social, environmental and economic impact.
• Encourage student and faculty learning and leadership development through engagement in social and environmental issues in the curriculum and school programs.

Out for Business strives to accomplish three goals: to build community among the lesbian, gay, bisexual and transgender (LGBT) members of the Ross community, to provide professional development resources for our membership and to raise awareness among all Ross faculty, staff and students of the issues facing LGBT individuals in society.
With more than 70 student clubs at Ross to choose from, you can find plenty of opportunities to lead your peers and grow your network as you dial into a business topic you're passionate about.
Join a ROSS Club
Hispanic Business Students Association
Black Business Students Association
Michigan Business Women
Energy Club
Social Venture Fund
Erb Student Advisory Board
Net Impact
Out for Business
Starting at ROSS
chevron_right
chevron_right
chevron_right
chevron_right
chevron_right
Select Your Internship
Design an Impact Project
Select Your ROSS MAP
Join a RoSS Club
Pick Your Electives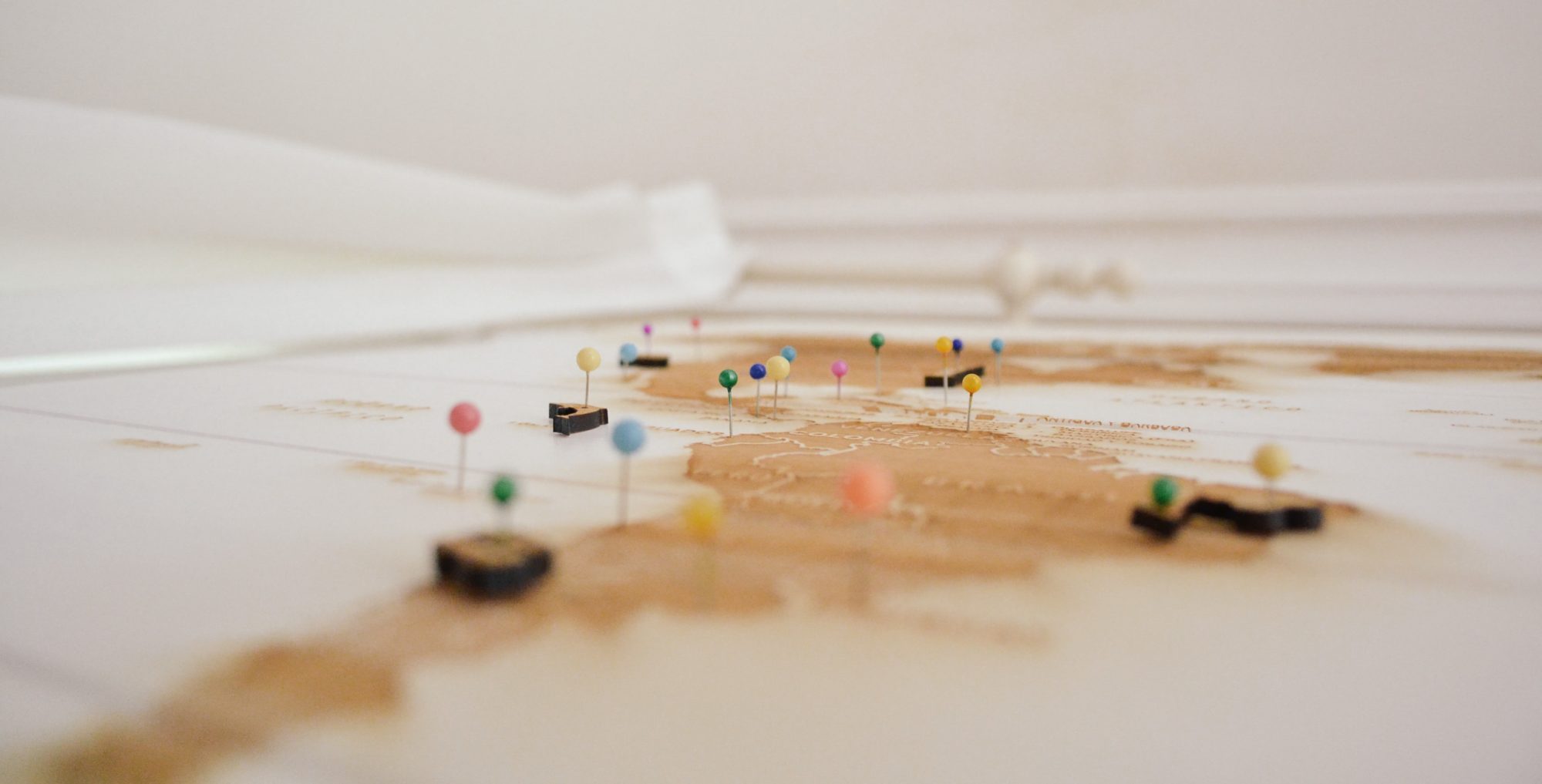 Create an international go-to-market strategy for Google's Global Customer Solutions.
Create a model program to replenish (offset) the water used to grow almonds used in food and beverage products.
Create a scalable, self-sustaining business model that can be implemented in key geographies around the world that aims to ensure plastics collected during beach cleanups are up-cycled into durable products.
Analyze the market risks and opportunities associated with the alternative fuel vehicle market.
Research, identify and develop strategies to help drive sales of smart home devices and add new Alexa smart home customers.
Recommend a strategy for WWF to engage the various stakeholders of mining projects in Peru, to best mitigate the overall environmental footprint of the mining sector.
Formulate a customer-needs-driven business strategy to help active and retired U.S. servicemen, servicewomen and families as they manage their financial lives.
All first-year MBAs will participate in a Multidisciplinary Action Project (MAP) at no additional tuition cost, working full-time with fellow classmates to tackle a real business challenge for a sponsor company. The MAP experience is designed to help students hone their analytical, project management and leadership skills. It's a true action-based approach to learning, where the stakes are high and the impact is real. Available MAP projects change from year to year, but Erb students always have the opportunity to work on projects integrating sustainability and business. A few examples:
Google, Inc., Sunnyvale, CA
Select Your ROSS MAP
Califia Farms, Los Angeles, CA
Amazon, Seattle, WA
General Motors, Detroit, MI
Ocean Conservancy: USA, Jamaica, Hong Kong
Learn More
Starting at ROSS
World Wildlife Fund Inc., Lima, Peru
Fidelity Investments, Boston, MA
chevron_right
chevron_right
chevron_right
chevron_right
Select Your Internship
Design an Impact Project
Select Your ROSS MAP
Join a RoSS Club
Pick Your Electives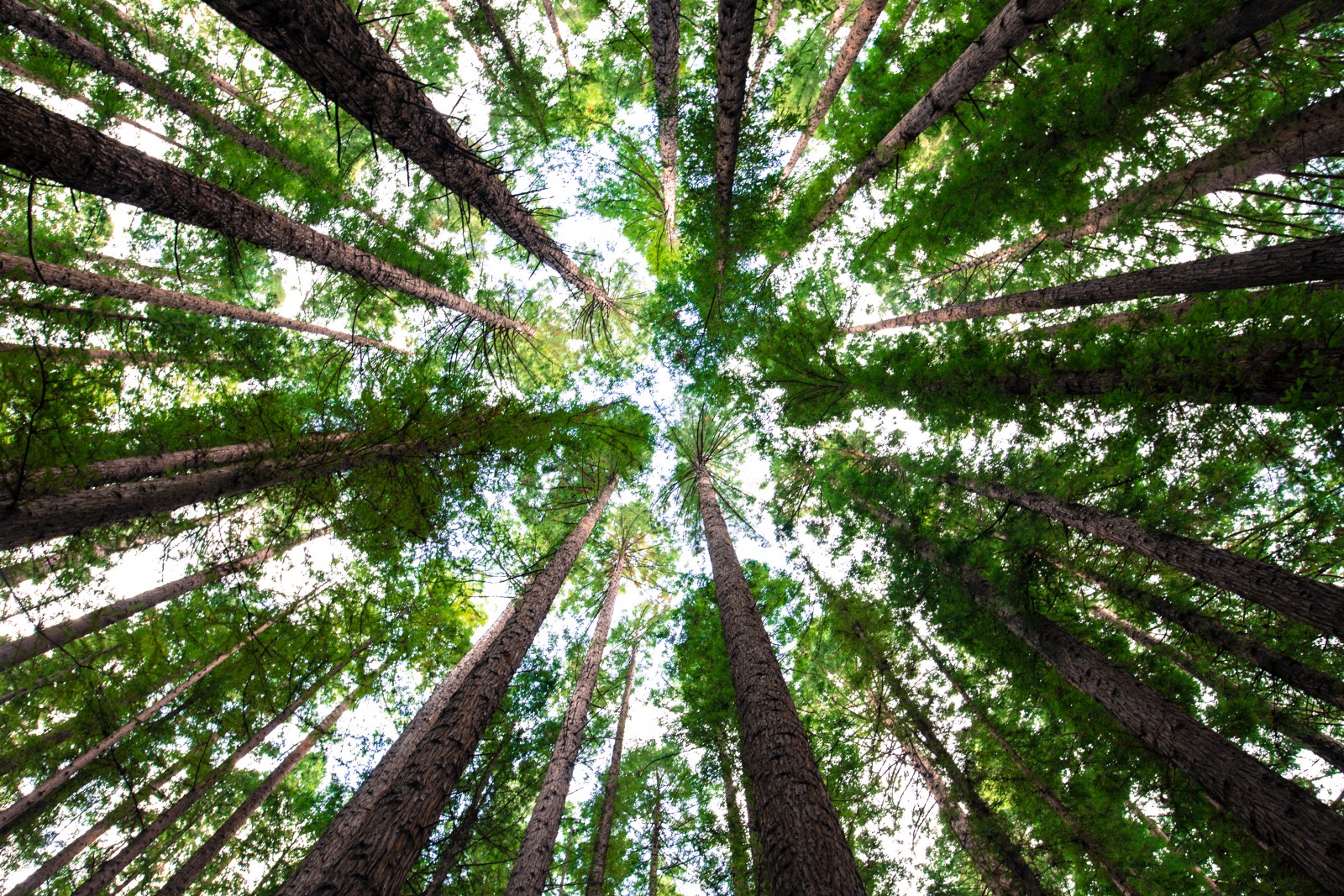 Erb students have developed a toolbox series for business managers to assess potential human rights risks within their organization, as well as step-by-step guides to creating an implementation strategy to mitigate these risks. This series has been presented to business leaders around the globe.
Have an idea to address a sustainability challenge but not sure how to bring it to life? Erb resources can help you design and fund new innovations.
Participate in an intensive global innovation lab that gathers top talent to collaborate on solutions that help meet the United Nations Sustainable Development Goals. Since its inception, UNLEASH has been held in Denmark, Singapore and China.
Erb students passionate about women's rights and economic empowerment launched an entrepreneurial center in Ecuador. The center provides women leaving situations of domestic violence the tools to become financially independent.
Interested in gaining a specific skill set, such as quantifying greenhouse gas emissions? Apply for Erb funding to gain specialized training and certifications that will help you stand out.
Graduate students from across the U.S. tackle the interconnected business and responsibility aspects of a current, real-life issue facing the outdoor gear retailer Patagonia.
Impact Project funding is available to Erb Institute students to support a broad range of student-led activities that promote personal and professional development. Erb will fund high-impact student-led initiatives, including short-term, hands-on field experiences; participation in case competitions; prototyping for social enterprise start-ups; and engagement and participation at relevant conferences.
Design an Impact Project
Participate in Patagonia Case Competition
Create a social impact program
Obtain specialized certifications
Develop tools for business to assess sustainability risks
Launch a startup venture
Join UNLEASH Innovation Lab
Learn More
chevron_right
Starting at ROSS
chevron_right
chevron_right
chevron_right
chevron_right
Select Your Internship
Design an Impact Project
Select Your ROSS MAP
Join a RoSS Club
Pick Your Electives

• Amazon, Senior Product Manager Intern
• Nike, Operations Intern
• Credit Suisse, Investment Banking Summer Intern
• Unilever, Marketing Intern
• Seventh Generation, Strategy Intern
• Acumen Fund, Investment Portfolio Summer Intern
• Associate REI, Student Consultant
Select Your Internship
As an Erb student, you'll complete two internships, giving you the chance to try something new and explore various roles and industries. If you're still defining your career path, testing out two different experiences can help you determine the role that's right for you and allow you to develop a competitive skill set. Internship funding also may be available to students who pursue a position with a nonprofit, a government organization or an early-stage start-up. Some examples of previous internships:
• Environmental Defense Fund, Climate Corps
• Bain and Co., Summer Associate
• Citi Bank, Financial Analyst
• U.S. National Park Service, Business Plan Intern
• DTE, Leadership Development Program
• Cargill, Strategy Associate Intern
• Starbucks, Marketing
• The Inhange Project, Rwanda, Consultant
• Microsoft, Product Marketing Manager Intern

Do you still have program requirements to fulfill?
Learn More
Starting at ROSS
Select Your Internship
chevron_right
Design an Impact Project
chevron_right
Select Your ROSS MAP
chevron_right
Join a RoSS Club
chevron_right
Pick Your Electives