The world's most innovative, customer-centric, inclusive and sustainable materials science company, "New Dow" is setting the bar high in reinventing this globally recognized brand.
"New Dow" is the internal name tag for the company's Materials Science division, which is one of three planned spinoffs from last year's DowDuPont merger. New Dow, with nearly $44B in 2017 pro forma revenue, aims to be nothing less than the "premier materials science solutions provider."
But is this fiery new ambition too high of a bar for a legacy company with—as some would argue—a traditional management culture and a renowned engineering mindset? The Dow Sustainability Academy has given me reason to rethink old assumptions. If anyone can bring this ambition to life, it's the up-and-coming sustainability leaders who have been the inspiration for—and target of—the Dow Sustainability Academy over the past 18 months.
The Dow Academy is a partnership among Dow, the Erb Institute and Ross Business School's Executive Education Program. Now in its third edition, each cohort brings together roughly 40 Dow employees every six months for a four-day sustainability boot camp covering the science, business, policy and decision-making of sustainability. The most recent academy took place July 10-14 in Midland and Ann Arbor, focused mostly on North American employees, with a few liaisons from the company's South American, Asian, African and European operations as they expand the program globally. Erb Faculty Director Joe Árvai works with Dow's program manager to design each academy, and then recruits a multidisciplinary team of instructors from across the University of Michigan—including professors from Ross, the School for Environment and Sustainability, College of Literature, Science and the Arts, and the Ford School of Public Policy.
What's unique about the Dow Academy is that, unlike most exec-ed training, implementation is baked into the program itself.
After the week of learning, employees return to their jobs but immediately begin applying the tools and insights to practical team projects across a broad range of Dow divisions, functional areas, product lines and geographies. Each project, sponsored by a senior Dow leader, is designed to support delivery on one of the Dow 2025 Sustainability Goals. Six months later, the cohort reports on their work to Dow's chief sustainability officer and other senior business leaders in Midland and shares their tips and lessons learned with the incoming cohort, who head to Ann Arbor that day to begin their training.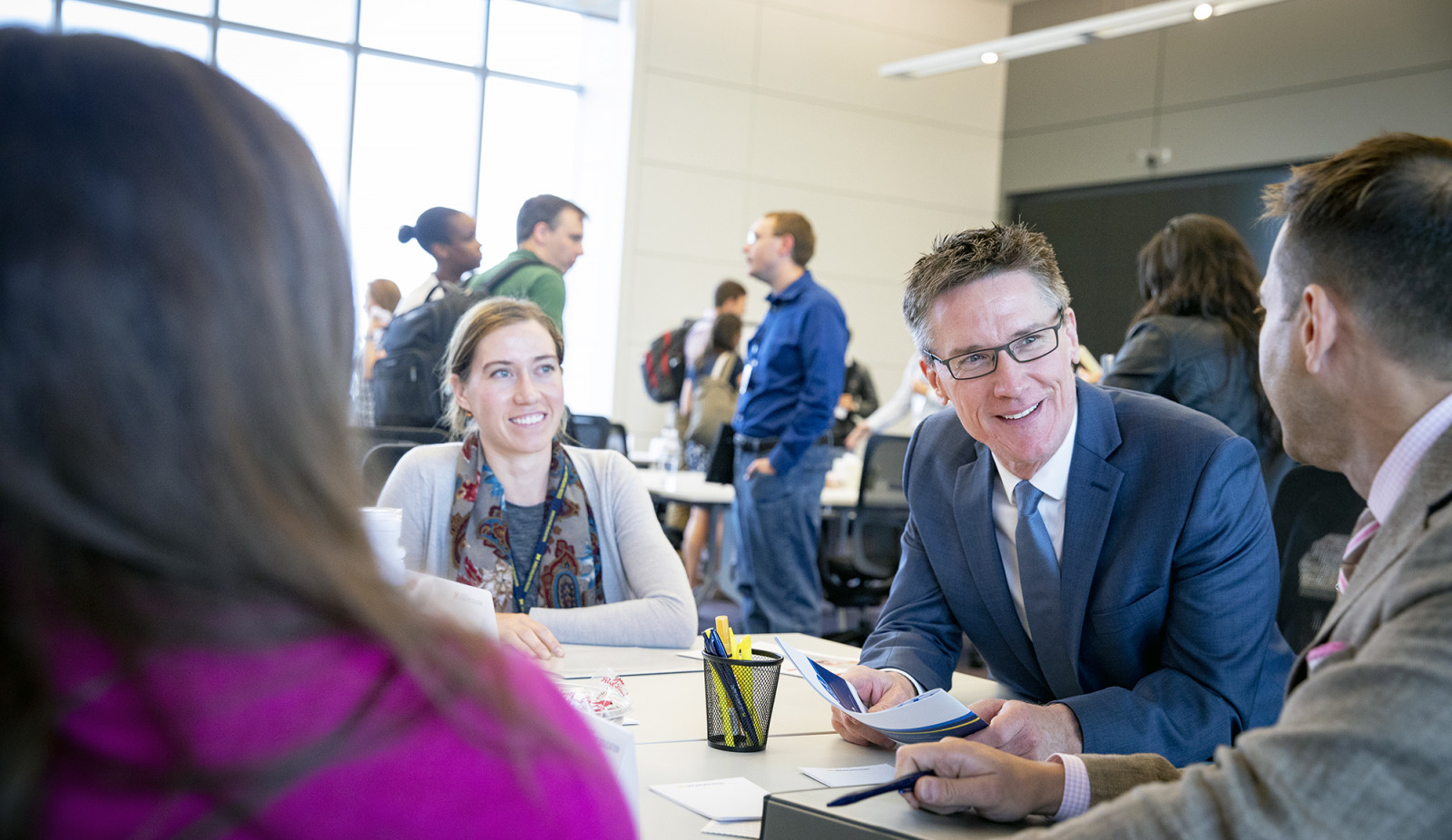 I've been an instructor in three academies and have heard project stories from two completed cohorts. What stands out for me confirms the old adage that people (still) matter! Even in this epoch of virtual collaboration, accelerated technology and big data, it's people who get things done, working with other people.
With each new cohort, we keep hearing that some of the project teams' greatest sustainability challenges are actually people challenges—how to get things done in large, complex, global organizations with distributed leadership, dotted-line reporting, and real human beings making decisions.
While each academy dives into the technical aspects of sustainability analysis and business strategy—from life-cycle assessment to systems thinking and environmental policy—we complement those technical skills with an equally deep dive into management and the human condition, including sessions on leadership and influence, change agents, stakeholder engagement and harnessing people's natural biases for better management decision-making.
New Dow's ambition is an inspirational one, and these New Leaders can bring it to life.