Doing Good Doing Well is a conference run by students at IESE Business School in Spain. As Erb students, we were excited to be invited to present a workshop at the conference in February.
Doing Good Doing Well is the largest student-run conference in Europe. It brings together thought leaders, business practitioners, researchers, teachers and students engaged or interested in responsible business practices. We were thrilled to facilitate a workshop on assessing human rights in business for an international audience, presenting the Erb Institute Human Rights Assessment and Human Rights implementation toolboxes.
We had the opportunity to listen to people who have succeeded in leading purposeful and positive enterprises. Our favorite speaker, Rodney Schwartz, CEO and founder of the impact investment bank ClearlySo, talked about how social impact investments can also be profitable. Angel Pes, the deputy director at CaixaBank and chairman of the Global Compact Spanish Network, discussed internal organizational challenges regarding sustainable development and responsible business practices.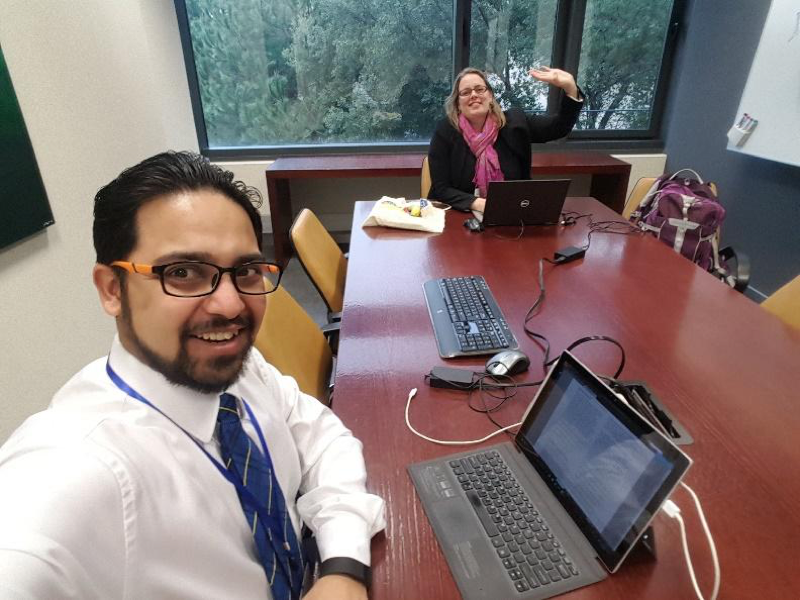 On the eve of our presentation, this was a light moment before we called it a night and headed back to our humble abode in Barcelona.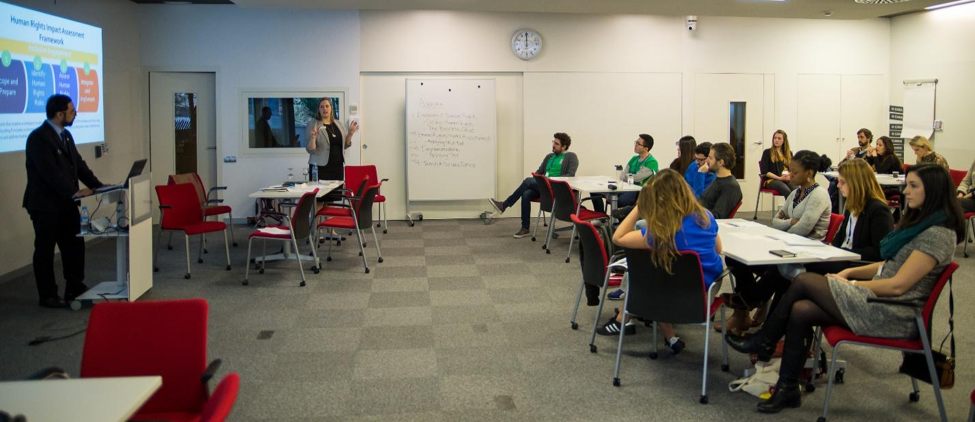 Twenty-seven people attended the workshop. The attendees' backgrounds ranged from MBA student to IESE professor to consultant in Barcelona.
After a brief background on the development of human rights guidelines:
We dove into a rich discussion on assessing human rights risks and violations. Finally, we discussed implementing company policies that protect and respect human rights. At the conference, we learned the most from the discussions that took place in diversified groups. We discussed cases such as Nike in Vietnam, the recent uptick in airline employees identifying human trafficking in action, and where the line for responsibility gets drawn for employees and company training. Participants brought their own examples to the table, such as human rights challenges in Brazilian mines.
Attendees asked each other tough questions, such as: How far down into the supply chain does a company need to look? How do business leaders navigate the line between poor working conditions and slave labor when workers want to maintain employment regardless of conditions? If improving conditions would also eliminate jobs (such as moving elsewhere), what is the ethical option? We are grateful to IESE for hosting us and letting us present the human rights toolboxes to the conference attendees. We hope that the partnership between the Erb Institute and IESE will continue to grow in upcoming years.