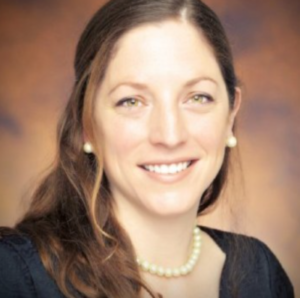 Last year, I delivered the closing remarks at SB'16 San Diego, as the flagship conference had announced that after ten years in San Diego, they were moving to Detroit for SB'17 Detroit.  Then, I advised the Sustainable Brands community, "don't just fly in … dig in" to find enduring ways to contribute to Detroit's ongoing revitalization.
With nearly 2,000 business leaders from some of the world's largest brands flocking to Detroit next week, it would be a missed opportunity to not engage Detroit's youth, in particular, as a talent pool of future sustainability leaders in businesses, non-profits, cities and beyond.
That is why I am so thrilled to have partnered with my alma mater, the University of Michigan, through the Erb Institute along with sponsorship from Ford, DTE Energy, Amazon and AT&T, to explore new ways to extend #SB17Detroit's long-term impact throughout the city. Specifically, we invited students from Detroit's West Side Academy for quite possibly their first professional conference.  They will receive one-on-one career mentoring with brand leaders, attend #SB17Detroit sessions, and join SB's closed-door Corporate Members Lunch.
I encourage everyone attending #SB17Detroit to reach out to these amazing students – who you'll recognize in their school uniforms – to share your sustainability experience and career path.
This high-level interaction between these rising sustainability leaders from Detroit with brand leaders – we hope – will shape the students thinking about their own education and career paths, as well as the brands' thinking about their workforce pipeline.  To that end, the Corporate Members will hear directly about Grow Detroit's Young Talent, a citywide summer jobs program that trains and employs young adults, a potential partner going forward.
If our model works, then SB will have raised the bar to any conference coming to Detroit (including SB's own return in 2019!) to find meaningful and lasting partnerships that will have a positive and lasting impact on America's iconic City.
The Sustainable Brands SB'17 Detroit is coming on May 22, with the theme of "Redefining the Good Life." Kerry Duggan has served as deputy director for policy to Vice President Joe Biden and as deputy director of the White House's Detroit Federal Working Group, and she founded the boutique consulting firm SustainabiliD. She has been working with the Sustainable Brands team to navigate Detroit and make connections between companies coming to the conference and potential Detroit partners.
Read it on Sustainable Brands