Countdown to Redefining the Good Life
A quick Q&A with David Fiss at Sustainable Brands

The Sustainable Brands SB'17 conference is coming to Detroit on May 22, with the theme of "Redefining the Good Life." This marks the first time the conference has been held in Detroit—a first that the Erb Institute helped bring about as a Sustainable Brands Strategic Partner. Here, Executive Producer of Live Events David Fiss talked about moving the conference to Detroit after holding it in San Diego for 10 years.
Q: Why did Sustainable Brands decide to move its flagship conference after staying in San Diego for so long?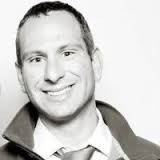 A: We realized it was time to shake it up and refresh the conference. At first Detroit was only one of many options, but Detroit quickly became an opportunity to amplify all the themes of the conference, and to provide context for those themes. Mass production revolutionized the auto industry, putting mass consumption of its products and "the good life" within reach of the common man. It's a good backdrop for the global conversation we're hoping to have.
Q: What do you think SB'17 attendees will get out of being in Detroit?
A: They will get to be intertwined with a community that is vibrant and is focused on their goals. We're looking forward to letting our Sustainable Brands community embrace and get to know that Detroit community. Attendees will be able to take advantage of having the conference located in an urban campus that is very different from a resort island. It offers a lot to people attending—they can reimagine their goals in a different way.
There are great minds in Detroit thinking about how companies can best pursue sustainability, and innovation feeds right into that. Companies like Ford and BASF are great examples, and attendees will learn from what they're doing at the conference.
Q: What are you most looking forward to about having the conference in Detroit?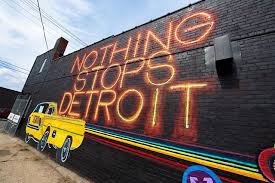 A: The interaction between folks. It's a community of businesses and like-minded leaders who support each other. The conference creates conversations within those companies and among them.
I'm also looking forward to seeing people getting into Detroit and discovering it. We are letting them see how amazing Detroit is—as well as where it comes from and where it's going. Next year, the conference will be in Vancouver, and then we'll be back in Detroit in 2019.
(Photo credit Inner State Gallery @doylehuge for @muralsinthemarket)