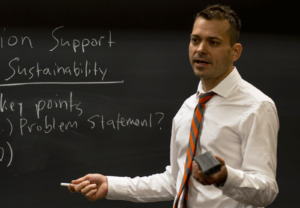 Joe Arvai, who directs the University of Michigan Erb Institute for Global Sustainable Enterprise and is a longtime member of the EPA's Science Advisory Board, said industry scientists provide valuable input, and would be welcome.
But that would change if Pruitt decides to weaken the vetting process and appoints members who are unqualified or who have a conflict of interest.
"If the Science Advisory Board found itself with a scientists who lack credibility or whose moral compass is bent, that would be extraordinarily dangerous," Arvai said.
Read the full article here