Nearly two years ago, through the William Davidson Institute, I had the opportunity to spend a summer in rural Rwanda working with the Ihangane Project (TIP), a small nonprofit dedicated to improving health care outcomes in the Ruli catchment area. Millions of people throughout the world die unnecessarily each year because the health system in their community is fragmented and ineffective in preventing, treating and managing chronic and infectious diseases. The Ihangane Project (TIP) works with the local hospital to bring a holistic approach to healthcare.  In one of their programs, TIP works with local farmers to teach best farming practices that will maximize field yields, and at the same time create a stable marketplace for the farmers to sell their crops. TIP purchases these grains and produces Aheza (a fortified porridge offering much needed nutrients to HIV+ mother's and children), and distributes it to the community, thus bettering healthcare outcomes through improved nutrition, but also through bettering the financial situation of farmers.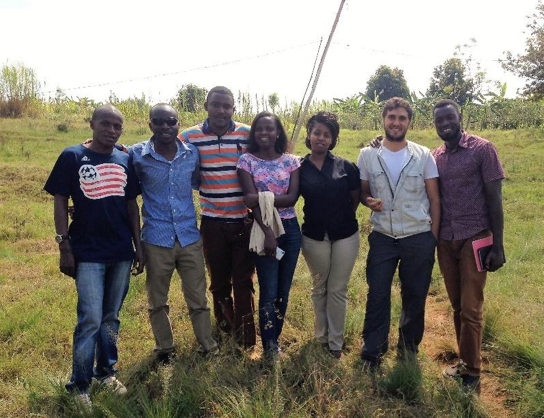 During my time in Ruli, I got to meet, work and make friends with an amazing group of people who are committed to changing the world one person at a time. Together, we created a business plan that considered grain prices, seasonality, and farmers' capacities and limitations—as well as the potential of local and surrounding markets that we would need to approach to make our product a success.
Helping to design the small factory and going to Kigali to buy the mill and other necessary equipment were highlights of that trip.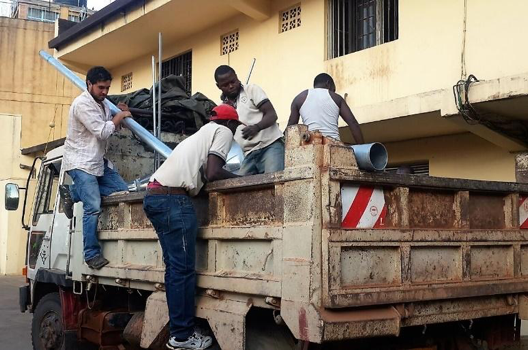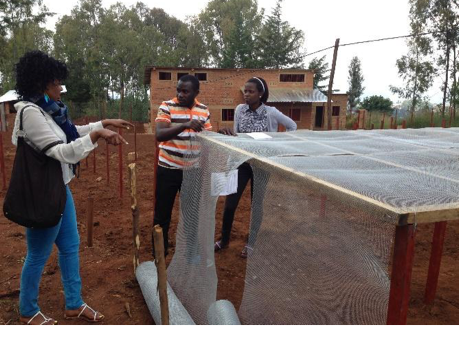 This year, thanks to the Erb Institute, I was able to go back to Ruli to continue supporting TIP in building up its fortified food business. My project this time was to find possible production efficiencies, help control production costs better and analyze the production point at which TIP would achieve economies of scale that would allow for more production at a lower cost.
One of the first things I did when I got there was to visit the production facility to see what had changed since I was last there, to further understand how porridge was being produced and what costs were incurred during the production process. The porridge, which not so long ago existed only as an idea, is now produced and sold under the name Aheza, which means "better future." And production has been ramping up.
Working with the TIP team, I learned how they handle orders, manage production schedules and plan out their year. I made some recommendations that I hope will allow them to grow faster, but I feel that, whenever I am in Rwanda, I am the one learning. I am always amazed at what can be accomplished when a team is committed and inspired and has a clear goal.
My experience with TIP has shown me the transformative and positive power that business can have. TIP is an NGO, but it has created new models that use business to create positive change. Aheza is a clear example of this, but so is the holistic approach that TIP takes when looking at health care—an approach that goes beyond medicines and focuses on education, sustainable agriculture, increased optimism about the future and economic empowerment.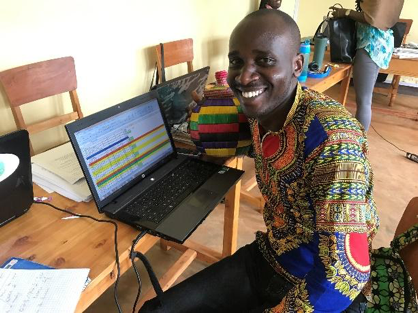 Beyond writing about the work I did, I would be remiss if I did not talk about the beauty of Rwanda and its people. Rwanda is known as the "country of a thousand hills"—hills that sprawl as far as the eye can see, that seem to move slowly with the clouds and sun. Green hills are filled with small farms and, often, mud houses. Because of its history, Rwanda offers any visitor the opportunity to reflect on the best and worst that humanity has to offer. While Rwanda's past contains sadness, which Rwandans do not forget, they have moved forward at an incredible pace as a society. They have learned to heal, forgive and offer each other compassion. As such, they are living proof that even though our past shapes us, it doesn't have to define us—and that people are stronger in unity than in seeking divisions, lessons that I feel should be contemplated across the world at this time.