"Be Bold" was the theme of the 2016 Business for Social Responsibility (BSR) Conference last November in New York City. I was able to attend, thanks to Cool Projects funding, and it was my first sustainability conference. As a career changer new to the world of sustainability, I was eager to meet practitioners and hear about the challenges they face and the topics that are most pressing to them.
The two-day conference was filled with interesting presentations and breakout sessions, including panelists from companies ranging from the New York Times to Dow, PayPal, Kering, H&M and Morgan Stanley. Deciding which sessions to attend was a huge challenge. For one time slot, I had to choose only one of these:
Big Bold Question: Is Sustainability Reporting Becoming Obsolete?
Brave New Industry: The Circular Economy
Reinventing Products: How To Influence Designers
The Age of Automation Is Here: How Do We Ensure Good Jobs?
Women and Climate Change: Vulnerable Victims or Empowered Agents of Resilience?
Many of the sessions expanded on topics that I had first heard about in my classes, in Erb Seminar or from guest speakers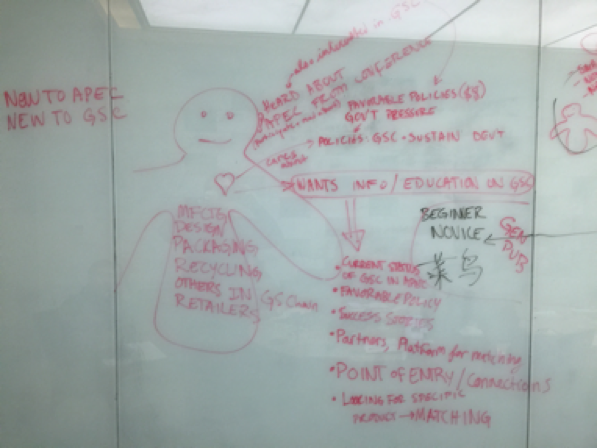 visiting U-M. It was enlightening to hear people talk about their work on these issues and offer their perspective on topics such as the Paris Agreement and the U.S. political climate.
Supply Chain Visibility
I'm interested in supply chain in the apparel industry, so I attended a few related sessions. One covered supply chain traceability, with panelists from Patagonia, GT Nexus and the Sustainability Consortium (TSC). They spoke about the difficulty companies have with visibility in their supply chains. One study TSC conducted found that 54 percent of companies surveyed said they had no visibility at all. That number surprised me and further galvanized me to pursue a career in supply chain.
The panelists spoke about NGOs' important role in alerting corporations of issues in their supply chains. Patagonia explained how it came under attack from an NGO a few years ago for having down feathers in its products sourced from farms that were engaging in live plucking and force-feeding. They hadn't been aware until the NGO brought it to their attention, but the company worked with them to learn about the issue, and now they have installed a Traceable Down program as a result. This gave me a deeper appreciation for the work NGOs do.
The panelists discussed tools like GPS and public and private block chains, as well as just following the money down a supply chain to identify potential trouble areas. They spoke about the necessity for consumers and retailers to demand reform to truly bring about change. One theme that I heard at sessions throughout the conference was the optimism that millennials care more about where their products come from and may demand more from companies and government on sustainability.
Product Design
I attended a session on sustainable product design in apparel, with speakers including a fashion designer and a faculty member from the London College of Fashion. They discussed how products typically have not been made with the environment in mind. Designers traditionally have not been involved in the production cycle and often are isolated from sustainability efforts. They explained that designers haven't necessarily been trained to think about the environment, although fashion schools have been attempting to address that lately.
The designer on the panel was very focused on sustainability, and it was interesting to hear her initiatives to produce products sustainably. She talked about aiming to produce items with zero-waste pattern making, such as incorporating more woven and knit fabrics that produce fewer scraps. She also doesn't stick to the traditional fashion calendar, with spring, fall and resort lines. She produces her pieces in small batches to avoid the problem of excess inventory that may go to landfills.
I was particularly interested in the panel's reaction to the circular economy, which is the concept of designing products so that the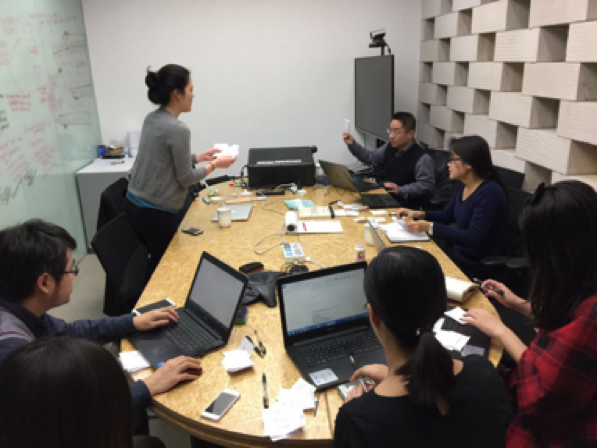 materials can be used over and over again. The topic has generated buzz among a lot of companies and organizations. However, when an audience member brought it up, the panel said they didn't think a circular economy is the solution for more sustainable product design. Instead, the main focus needs to be on reducing consumption behavior. This poses an interesting philosophical challenge for companies that need to balance growth with true sustainable transformation.
Parting Thoughts
In addition to impressive speakers and sessions, the conference included fun touches, such as a small area sectioned off for yoga stretches. One of the plenary sessions included a live demo of cooking a dish with bugs, highlighting an alternative protein source that has a lower carbon footprint than beef or chicken. I also got to meet a few Erb alumni who either work at BSR or who were conference attendees.
I left feeling inspired about the good work that so many people are doing, and even more passionate to follow this path after I graduate.