Last summer I had the privilege of interning for the National Park Service as a Business Plan Intern (BPI) at Shenandoah National Park in Virginia. This 10-week summer internship was an incredible experience. Not only did I have the privilege to live and work inside one of our nation's treasures during the NPS's centennial, but I also got to work at the intersection of environmental stewardship and business—checking off bucket list items left and right!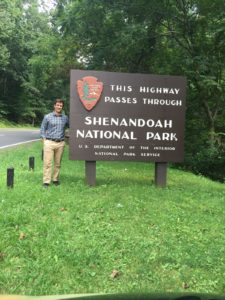 Each year, the NPS selects 16 MBA or MPP students to work on highly scalable or urgently needed projects at eight NPS units. These projects typically take two forms. The first, a business plan, requires a pair of NPS BPI interns to create a holistic view of an NPS site—noting areas where the park is excelling and where it can improve, while helping the leadership team create a strategic plan for the next 10 years. The second project is called a commercial services strategy, and it is focused specifically on finding solutions to business challenges within a park unit.
The NPS BPI internship is a pioneering internship within the federal government. Interns report to the Business Management Group, the NPS's internal consulting wing based in Washington, D.C., but work directly for and with the leadership team ("the Squad") at each park unit. The internship provides a two-year offer window after graduation for direct hire into the federal government—bypassing the normal eight-month federal hiring process.
It is important to note that the NPS is not run like a traditional business. Instead, the visitor experience, affordability and accessibility are higher priorities than profit. Yet the park's business partners maintain vital services that augment and, in some sense, create the visitor experience—and these businesses still need to generate profits to maintain day-to-day operations. This is the challenge that NPS BPI interns face.
The first week of training took place in beautiful Olympic National Park, three hours north of Seattle. The Business Management Group played host and mentor. During this week, we reviewed many of the frameworks that strategy consultants use during projects, stakeholder engagement strategies, and how federal funding works. Federal funding is significantly different from normal business operations, but the NPS has many private business partners operating at each NPS location, running operations such as lodging, food and beverage, campgrounds and campground stores, and guided tours. The training also allowed the interns to get out every day and explore the park!
Once at Shenandoah National Park, my co-consultant and I looked at several different business units and scenarios within Shenandoah's partner operations, including the Skyland Stables horseback operation, what winter operations would require at the historically seasonal park, developing a hiker shuttle system, and creating a profit and loss statement for the park's largest campground.
These analyses required financial modeling skills, forecasting abilities, market analysis and business acumen. But, just as important, they required understanding the NPS mission: "The National Park Service preserves unimpaired the natural and cultural resources and values of the National Park System for the enjoyment, education, and inspiration of this and future generations. The Park Service cooperates with partners to extend the benefits of natural and cultural resource conservation and outdoor recreation throughout this country and the world."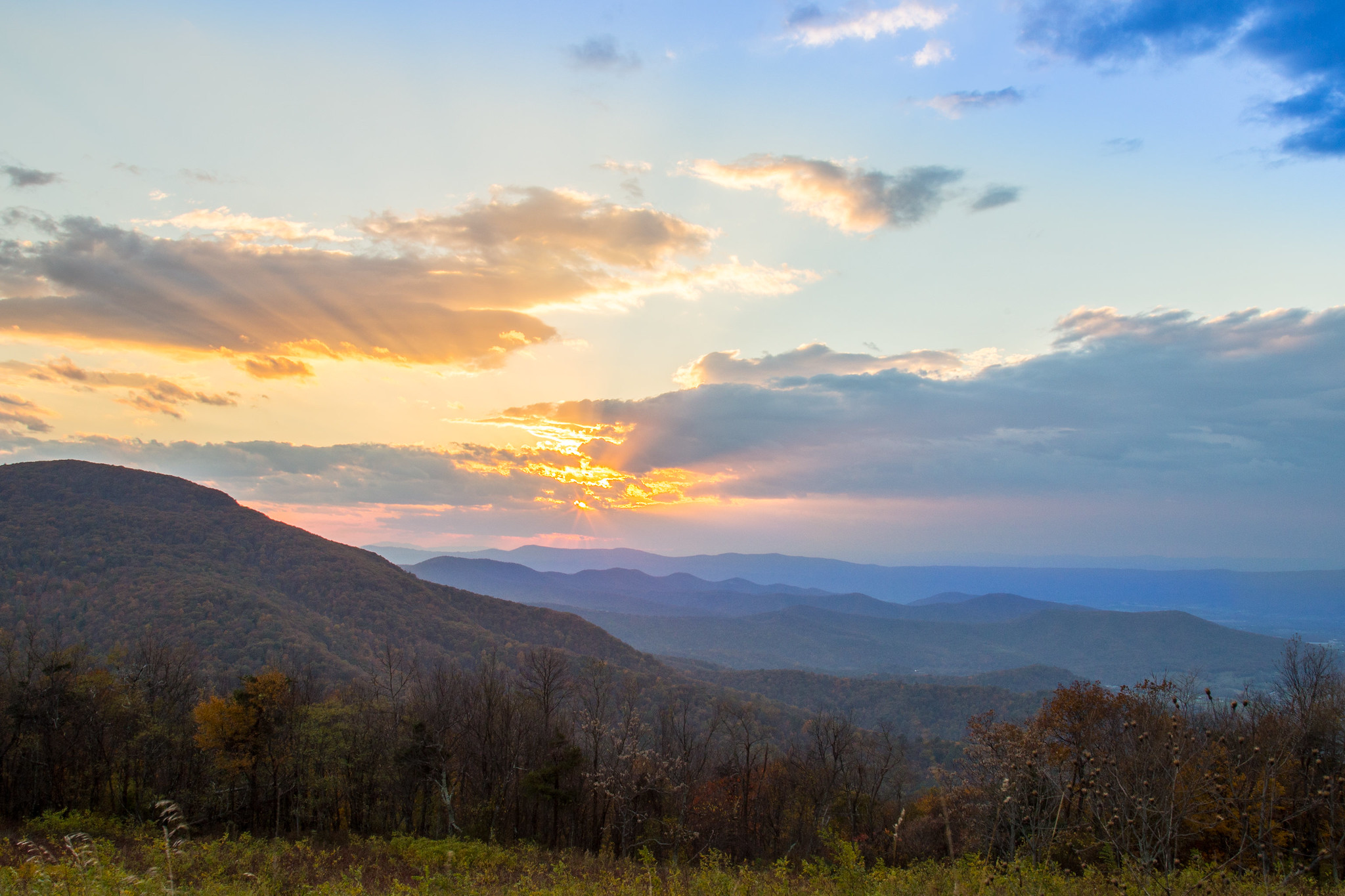 This internship gave me the opportunity to work in an outdoor area so phenomenal that our government decided to protect it forever. It allowed me to work at the center of business and environmental and social impact—and to build my management consulting and business analytical skills while working for the good of all Americans. Plus, what other job lets you hike, paraglide and overnight camp to better understand how to make these experiences more meaningful for others?