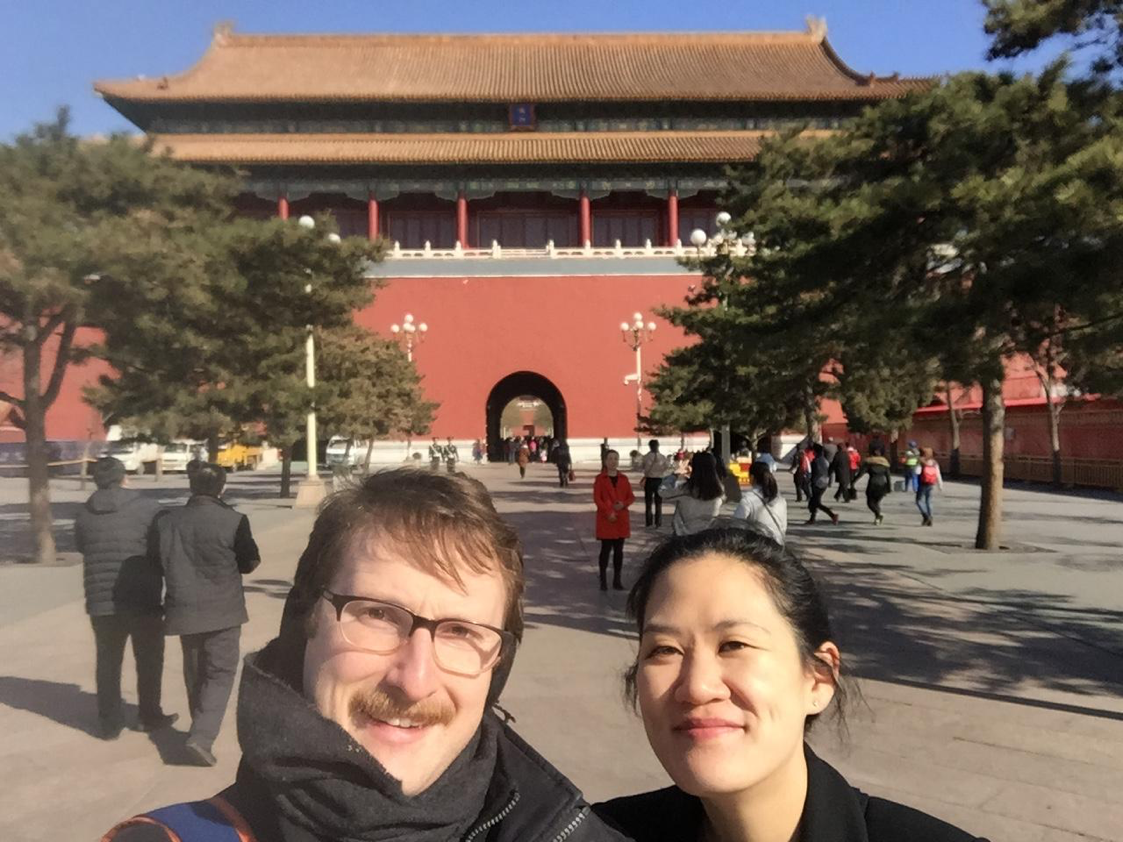 VERGE is a yearly conference offered by GreenBiz  (originating in  2011) and has been gaining considerable momentum. In fact, it has outgrown its current location and will be moving to a bigger Silicon Valley location for next year's event.
This year's conference theme was "accelerating sustainability solutions in an interconnected world.". The fifteen hundred attendees from business, government, academia, and media were all wowed by the relevance of issues and variety of collaborators represented. The conference focused on six topics relevant to impactful conVERGEnce on the nexus of technology and sustainability:
grid 2.0

sustainable mobility

next-gen buildings

smart cities

food and water systems

smarter supply chains  
Each day offered opportunities to gain insights to the environmental and social issues facing us, domestically and globally, now and in the future.
The kickoff activity involved each attendee writing on a construction paper elephant cutout about their perceived "elephant in the room".  Attendee responses included wide-ranging issues including  many topics that hearken to our Erb Institute values: climate change, consumption, education, growing population, food systems, and gender equality.  These topics underscored the need for broad sustainability through business, environmental stewardship, social equality, and market transformation.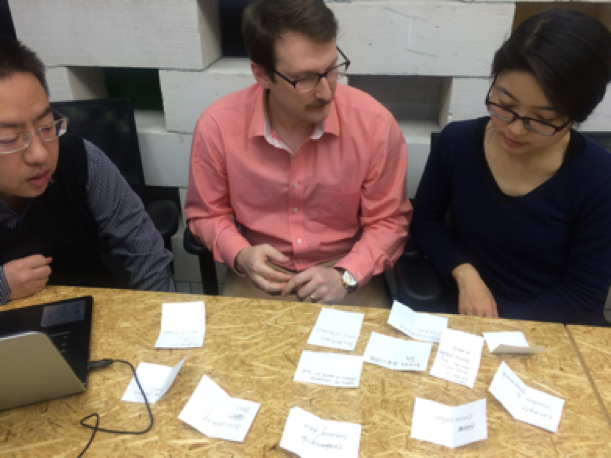 Each day offered amazing morning panel discussions with innovators from a wide berth of disciplines.  The opportunity to listen to sustainability leaders from large corporations such as GM, HP, SunEdison, PG&E, and SolarCity; visionaries like Tom Steyer, Van Jones, Steve Jurvetson, local city Mayors, and state executives; and innovators starting up new and transformative companies like Enlighted, Mahendra Genze, and EiP Technologies were particularly inspiring. I really enjoyed listening to specific discussions revolving around the utilization of decision-making variables to generate policy towards improving shared value in the marketplace, in the community, and even in the home.
The highlight of the conference for me was getting to experience Stephen Ritz's live performance. He is the founder of the Green Bronx Machine, an organization that has mobilized many for the sake of a few and regenerated core humane values in a previously marginalized part of town. Reflections on deep learning, big data, and sensors reinforced technology's necessary role in facing the challenges of tomorrow.
There were many 'wow' moments. AllPower Labs, a renewable energy startup, powered the conference using it's microgrid fed by biomass in the form of common nutshells.
Hawaii's Director of Business, Economic Development, and Tourism, Luis Salaveria, posited that the state is already well on it's way to achieving the goal of 100% of its energy from renewable sources by 2045. That's quite a tall order for what was previously the nation's most energy dependent state.
Urban mobility ideas such as ride-sharing, elecric vehicles, improved efficiency, and autonomy spurred intense debates among mass transit leaders, consultants, CEOs, and audience members.
Tech companies, municipalities, and OEM automakers are all coming to the table to develop strategies to reduce commuter transit times, GHG control, and impersonal behavior.
Kim Marotta, the Sustainability Director at MillerCoors, and Peter Gleick, the President and Co-founder of The Pacific Institute, were but a few that discussed challenges and potential solutions towards water scarcity in the West.
The most disruptive and thought-provoking ideas I noted focused on cities. Innovation in cities is the disruption that will catalyze global scalable change  towards an environmentally sustainable future. C-suites at blue-chip tech companies, policy leaders at metropoles, and high-level managers at financial institutions are all looking hard at the built environment. Collaboration among stakeholders such as start-ups, corporations, and government is acknowledged as the key.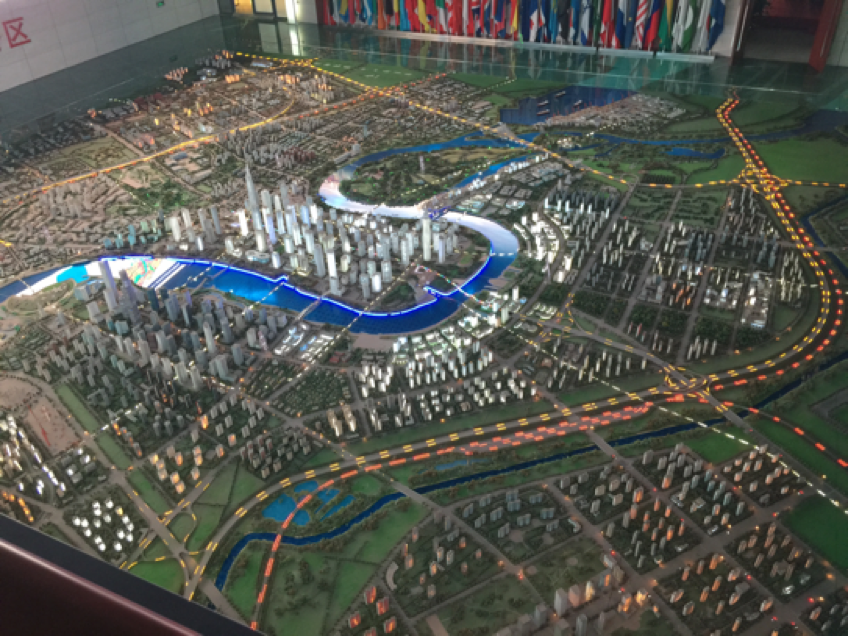 GE, Honeywell, and Enlighted are just a few of the innovators  focusing on sensing occupancy,controlled lighting and the metrics that will make buildings and streets more ergonomic and efficient. Policy leaders from federal, state, and local leaders are invigorated by improving access to clean solutions.
Hawaii, previously the most fossil-fuel energy dependent state, has made a declaration that it will be 100% renewable by 2045. This isn't just a slogan. The state has surpassed its intermediate objectives and is ahead of schedule to achieve this goal. Private and public vehicle sharing through connected transportation, personalized grid energy control, and transitioning to reliance on renewables are just a few of the viable ways ahead.
Uber, Lyft, mass transit managers, and GM are consistently working towards initiatives that will improve intermodal mobility. Metrolab and HUD are federal entities pushing the envelope in smart cities and developing discourse with the public through universities, social non-governmental organizations, city managers, and homebuyers.
Wells Fargo and NREL also acknowledge the importance of technology and have collaborated in providing a $100 million philanthropic venture to fund start-ups like LiquidCool Solutions. Cities are diverse ecosystems which provide manmade and natural services. Leadership across the landscape is responding accordingly to a burgeoning effort that will assuredly transform our everyday lives.
The conference was a sensational opportunity and will serve as a source of enlightenment that I can pull from throughout my time at the University of Michigan and thereafter.